It's been a long time coming. You might remember, back in May in 2015, we found the barn find of all barn finds and we've been making slow and steady progress on her ever since. After bringing her home to start the restoration, we had to deal with some logistical issues related to the titling. It wasn't until late 2016 that we were able to get her tucked into her spot in the shop. Fast forward a few year, and we finally got the engine installed. Well - we've hit a new milestone for the Impala SS Convertible: she's finally wearing paint.
There were definitely some challenges getting the paint laid correctly, but the finished result was definitely worth the wait. The color is a more vibrant version of the factory original "Nassau Blue".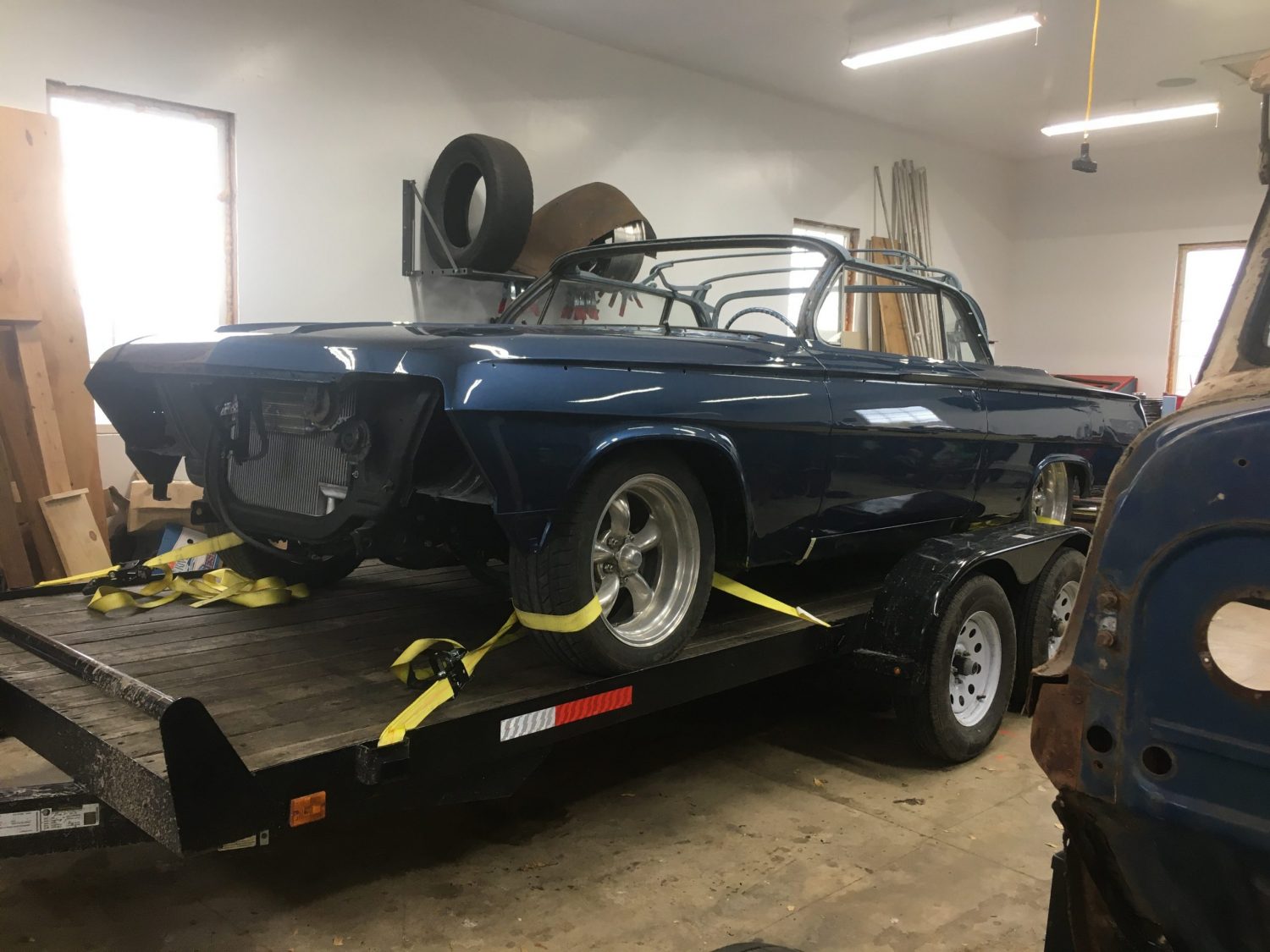 Most recently in December 2019, we were able to start putting the bumpers back on, along with a few select pieces of trim. This old Impala is definitely starting to come together and the miles of chrome and stainless trim really look excellent on this custom blue.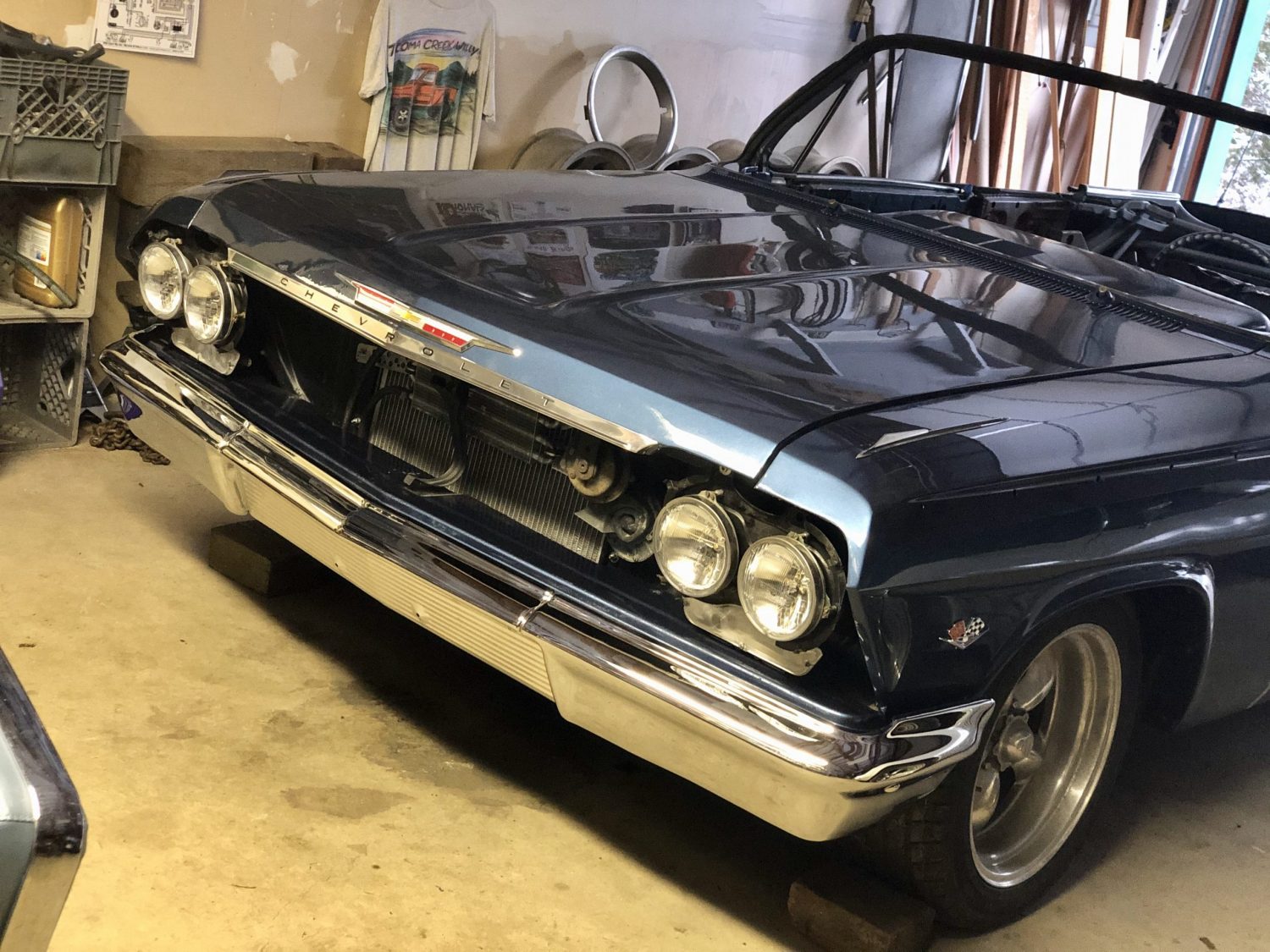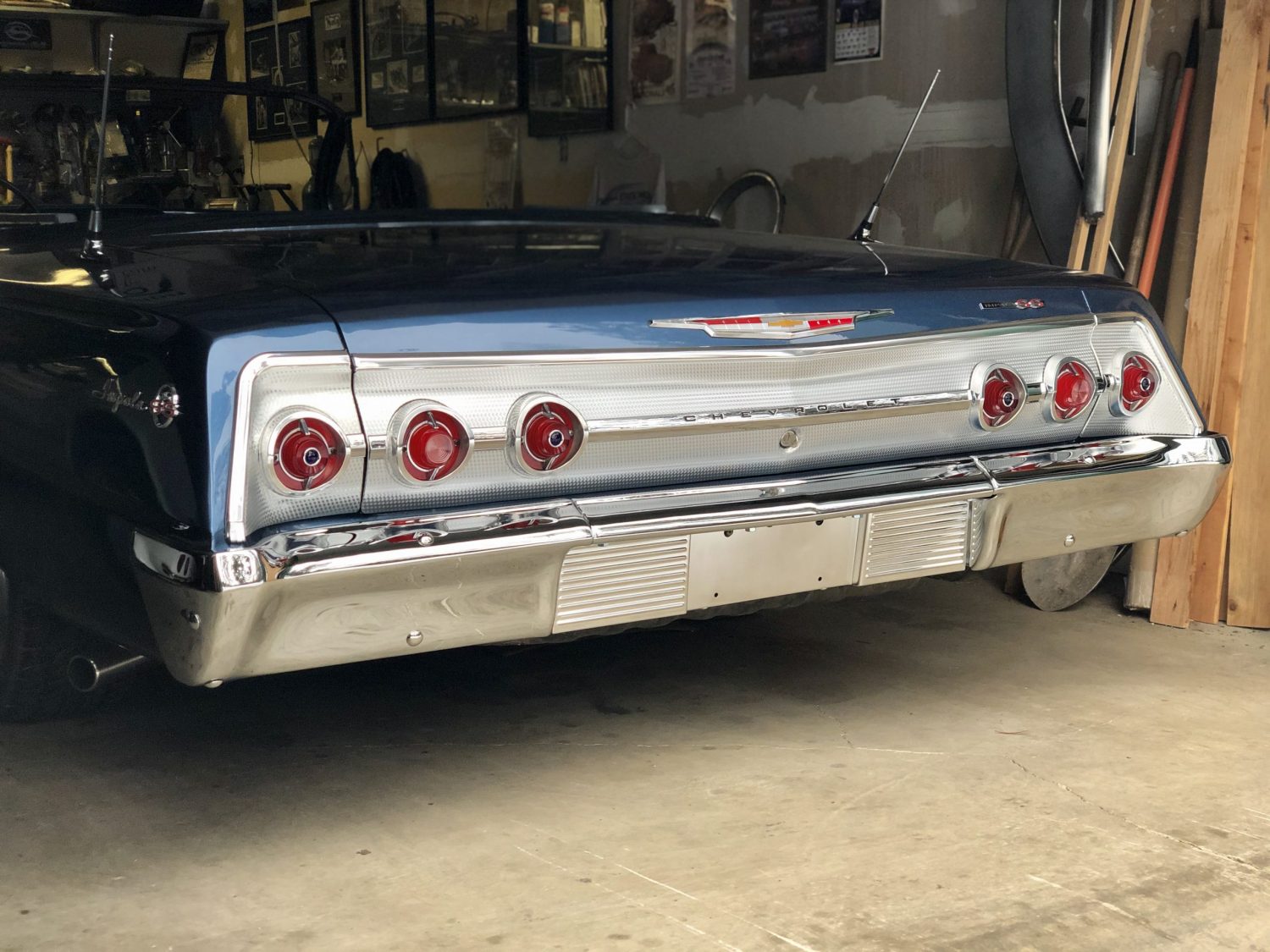 Here's a cool little comparison shot, taken 3 years apart with the car sitting in the exact same spot. You can really see the progress in this angle! From the back, the car almost looks done!
Here's the Youtube Playlist for updates on this '62 Impala SS. Stay tuned for the rest of the finishing touches and the very first driving videos scheduled for this summer!