Yesterday I finally did it. I bought the car that I've been thinking about since 1998; a '67 Mustang Fastback. I remember seeing a green one for sale when I was in high school in 1999. It had a 351 Cleveland engine and four speed. They wanted $4k for it, which was slightly over my budget at the time. I wanted it bad, but it didn't happen. The next year, I bought my first car; the '67 Coupe that I still have. I love my coupe, but I've always loved the body of a fastback.
Yesterday, I bought this 1967 Mustang Fastback!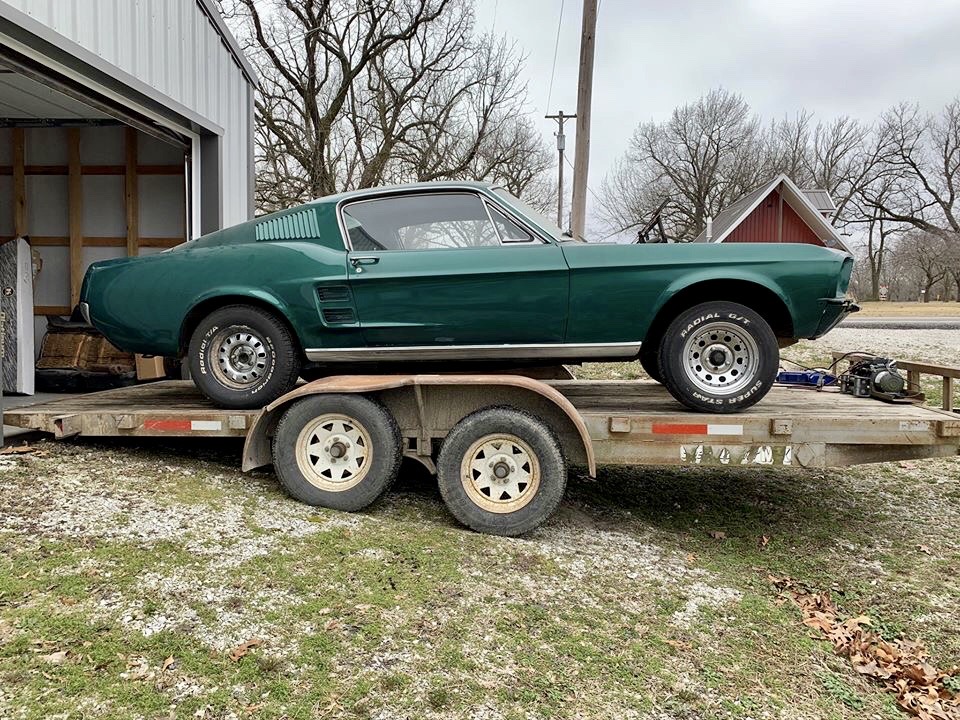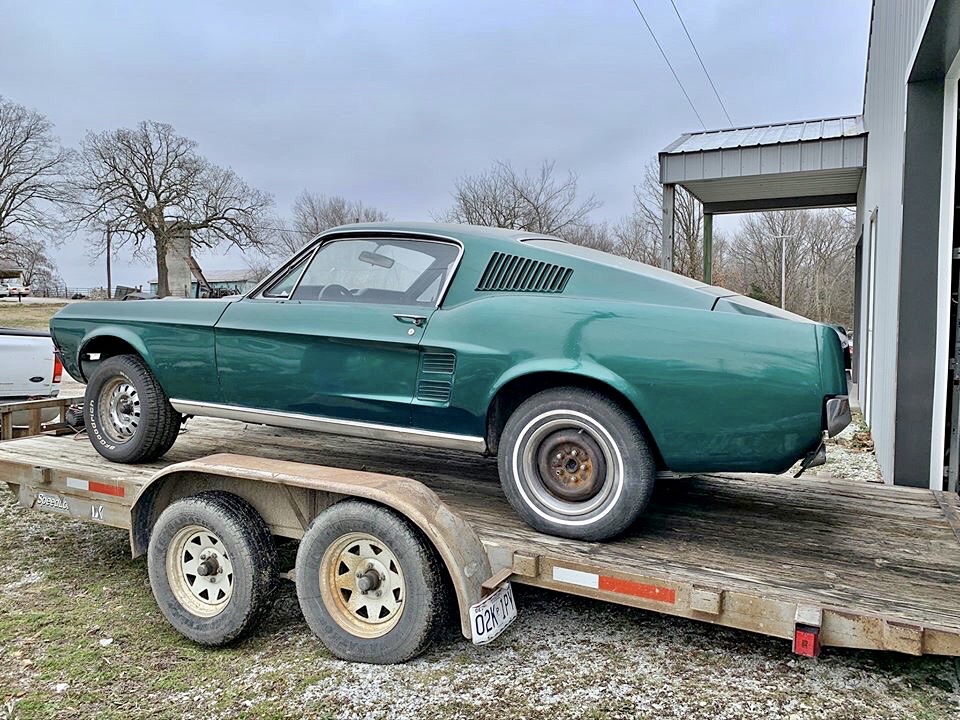 I found the car on Facebook Marketplace in Webb City, Missouri. The owners run a small Mustang shop and parts store called Missouri Mustang. They did a great job in describing the car in the for-sale posting, and they didn't sugarcoat the shape that it's in. Even though the paint looks good, there is some rust issues that will necessitate some metal replacement in the floors, front frame rail, and possibly a rear quarter panel.
The car came from the factory with Frost Turquoise paint (just like my coupe!), a 289, and manual transmission, and standard aqua interior. Definitely nothing rare or special, outside of the fairly uncommon paint color.
The car has a running 302 small block Ford engine with 3 speed manual transmission in it now, although the sellers just loosely put that in the car for shipping. The engine hasn't been properly installed and wired up. My plan is to pull the engine/trans and sell them, so I can start disassembling the car to get it ready to media blast and make an assessment about which metal will need to be replaced.
I'm really excited about the project! I'll start a build thread here on the website, and I'll be posting video updates about the car over on our Youtube Channel!
Here's the updated build plan with more photos and videos! Subscribe to our Youtube Channel to stay up to date with the video build thread!