Ever since I can remember, I have been a huge fan of classic cars; particularly classic Mustangs. When I was a teenager I saved up enough money and I began looking to purchase my first car. I knew what I wanted. A 1967 Mustang; either a coupe or a fastback. I looked at a few before my dad came across this picture in the Wheel Deals magazine in November 2000. I was 17 years old.
It didn't look like much, but my dad showed me the picture and said he would stop by and take a look. I remember talking to him right after high school basketball practice, and he told me the car was in VERY good shape, and was a great deal. I told him if he thought it was good, go ahead and get it (with my cash). He did! It cost me $2400.
I remember being so excited for the next few days, although I could barely contain myself because I wouldn't have the opportunity to go out and see it until the next weekend when we were to pick it up. As I pulled up to the car for the first time, I was overwhelmed with joy! It was so much better than the picture showed! The color on the 67 mustang was a very light blue, called frost turquoise (I would later find that this color was only offered in 1967).
The story on the car is this: It had been sitting in a garage since 1984 - started only a few times since then. The guy who we bought it from had stored it after his mother died. It had been hers - she was a grandma! She bought the car from the original owner - a lady from the Seattle area. The car had 73K original miles on the matching numbers engine with everything original; even down to the FoMoCo black wiper fluid bag!
The Mustang had the original 289 V8 4.6 Liter with the 2 barrel carb. It was pretty much stock except for duel glass packs were put on the factory duel exhaust. The rumble from those packs really sounds great!
Before I got the car back on the road in the spring time, I changed out the wheels, opting for classic slotted mag wheels, along with some very minor repairs. Here is what the car looked like for several years:
Since this picture in 2002, I put on a new set of wheels and tires, along with a complete rebuild of the engine, front spension, and brakes. Here is what it looks like today.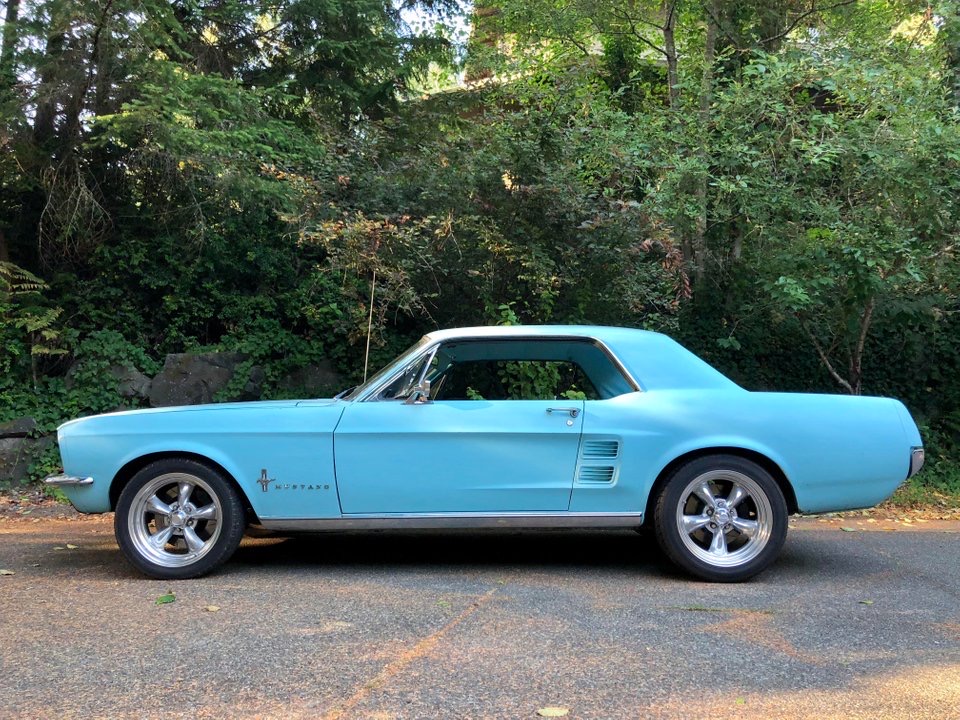 This car has been such a fun project for me! Working on it was almost as much fun as driving it all summer long.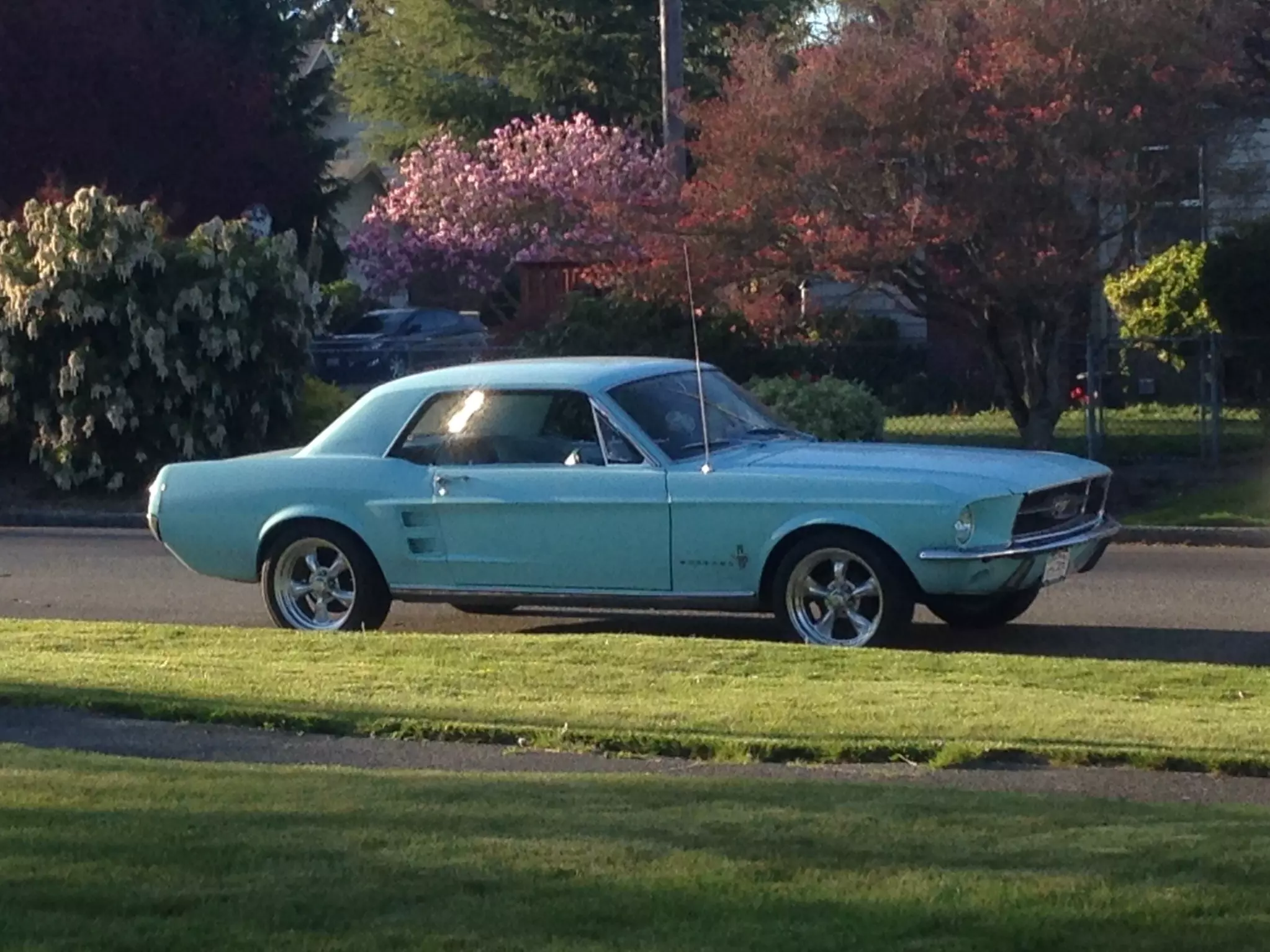 It used to be my dream car. Now it's my car.
Update! Here's the recent brake, exhaust, and steering upgrades!