As you know, two weeks ago I picked up a 67 Mustang fastback project. I've had plenty of time now to really assess the car and I feel like I've got a really good understanding of the level of project this car is going to be. So - I've started to make a game plan for the build. Here's what I'm thinking:
#1. Engine/trans
Since I've already got a '67 Couple with the Matching numbers 289 with some mild performance upgrades, I want to go a little more wild with the Fastback. I'm going to drop in a Crate Coyote engine. But not just any Crate Coyote engine: the Aluminator 52XS from Ford Performance.
This engine is an absolute beast! 580 HP at the crank, all performance internals. It's basically the cross plane crank version of the "Voodoo" engine that comes in a brand new Shelby GT350. To compliment this engine, I'm going with the Tremec 6 speed Magnum transmission. My '67 Coupe has the factory 3 speed automatic "C4", and its fun, but it's not as fun as a manual. There's nothing quite like ripping through gears on a country road with the tunes turned up.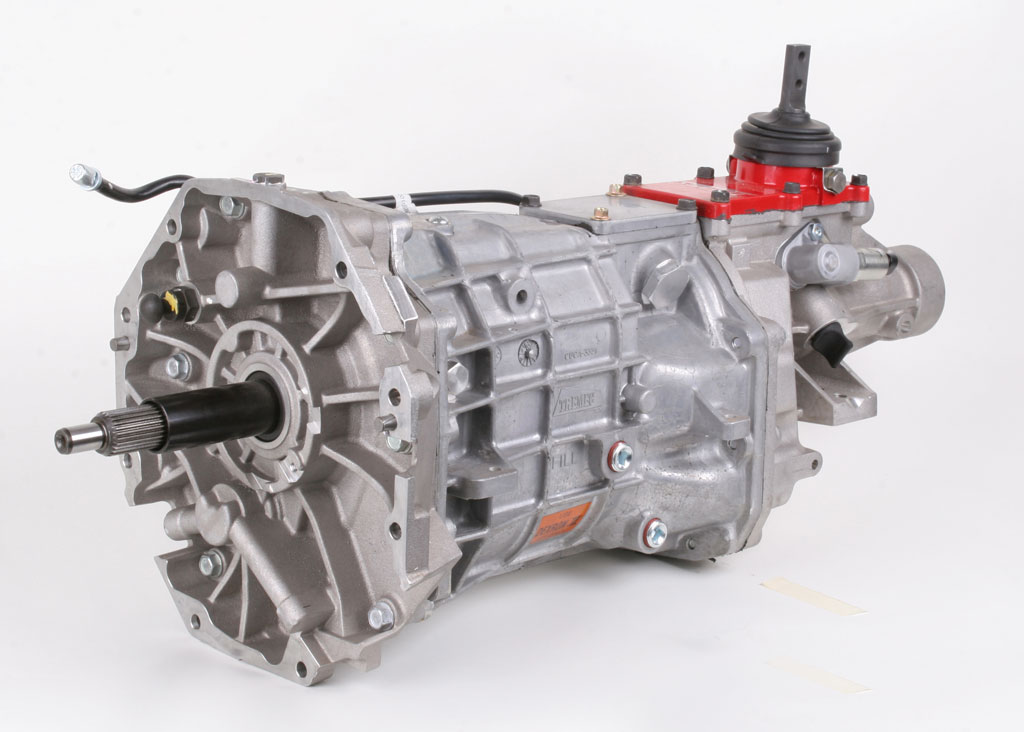 Logistically, there's a lot of things to consider to make this engine/trans work in my '67. Shock towers need to be eliminated, the unibody needs to be strengthened to support the new powerplant, motor mounts need to sit the engine down low enough to get the hood to fit and to get the transmission to line up without having to modify the trans tunnel and firewall too much. Getting the alternator, column, accessories, and everything to fit is a challenge, but the drivability of the car is going to make all the extra work that goes into it, worth it.
#2 Wheels/tires
This is a really important thing to decide early on, because it sets the tone for several other elements (suspension, steering, and potential ground clearance). I want to go with period correct wheels with an undertone of modern performance. I'm going with 17" VN 427s, all black with polished spinners. These are the "Shelby style wheels" that you see on '67 FBs and Cobras, but I rarely see them all black. To accent the black wheels, I want to do raised white letters on the tires. I'd like to fit 255s up front and 285s out back.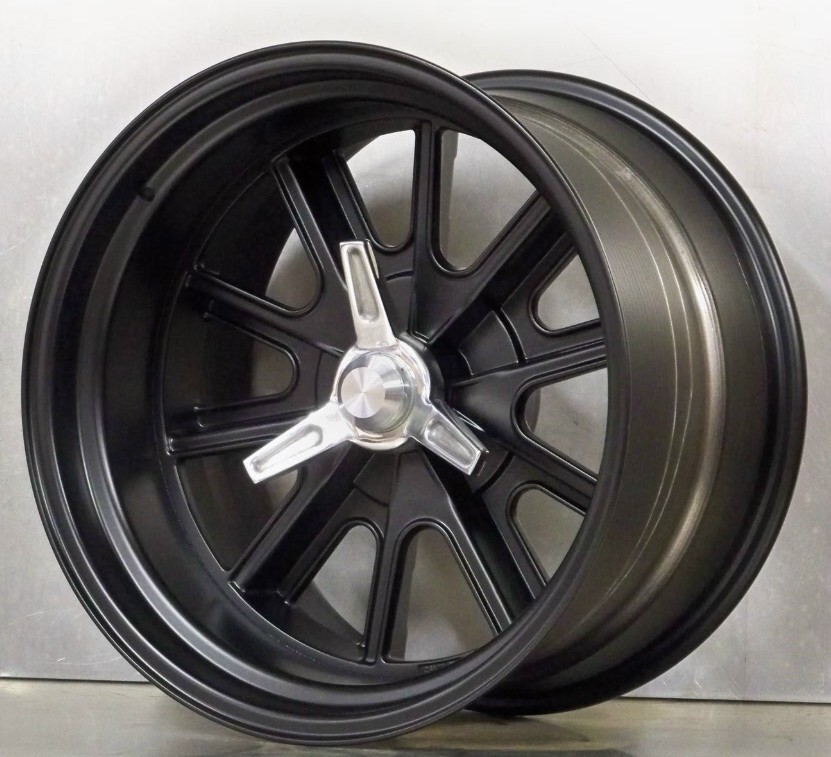 #3 Brakes
Super important. I'd like to fit the biggest brakes that I can in the 17" wheel, which will most likely be a 13" rotor and 6 pot calipers. Wilwood makes a great brake, as does Baer. I'm going to run manual brakes because I really like how much more precise you can get with braking compared to a power/hydroboost setup. I've got 13" brakes on my Coupe and they work extremely well.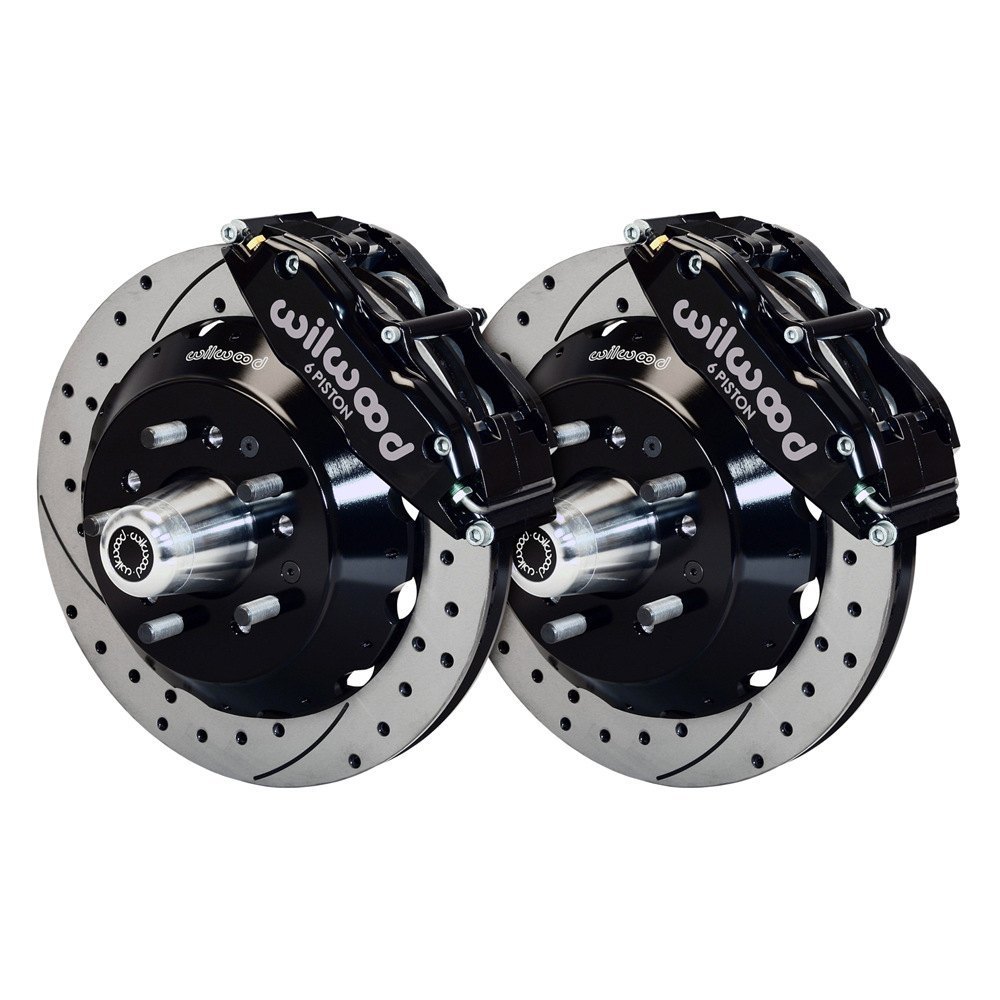 #4 Suspension
Suspension is the component that I'm least decided on. There are several outfits out there who make suspension parts for this Mustang, and I want high performance street characteristics.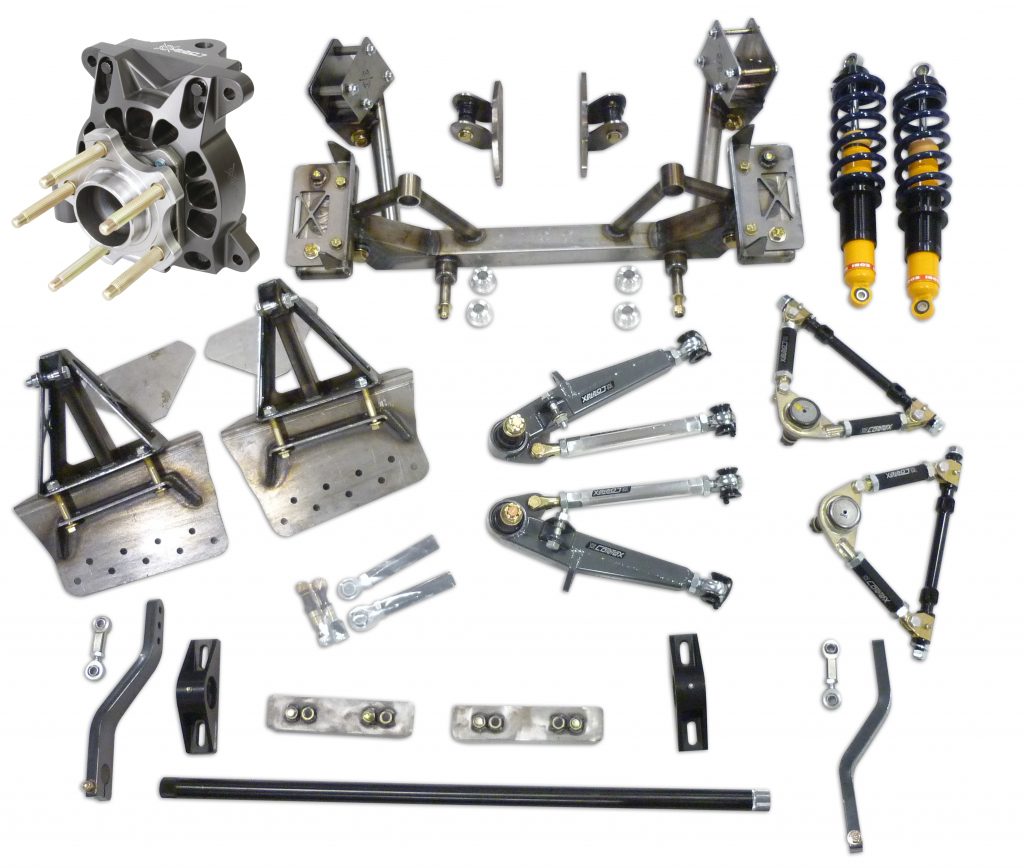 I don't need tons of adjustability like a track car/autocross car would need, but I do want a lowered stance. I've been looking really closely at the Cortex products, as well as Detroit Speed. Detroit Speed make a great setup but their spindle will only fit an 18" and larger wheel, and I'm really set on keeping the wheel a little smaller so I can have some meat on the tires. Roadstershop makes a really cool looking chassis for this car too that I'm considering, but it seems like a really heavy option. Again, I'm not trying to build a track car, but it seems like adding an entire chassis to a unibody car would add 300-500 extra pounds compared to the two other options and adding sub frame connectors and a few other chassis straightening modification. I'm completely undecided on this.
(Side note - I'd love to hear your feedback on this. What is your experience with various suspension setups, pros/cons, etc?)
#5 Interior
For me, the 1967 Mustang "Luxury" or Deluxe interior is the best looking factory interior of any car from the 60s. My plan is to do a factory black interior with all the brushed accents that were factory. I want to run the factory floor and roof console, and keep everything looking original.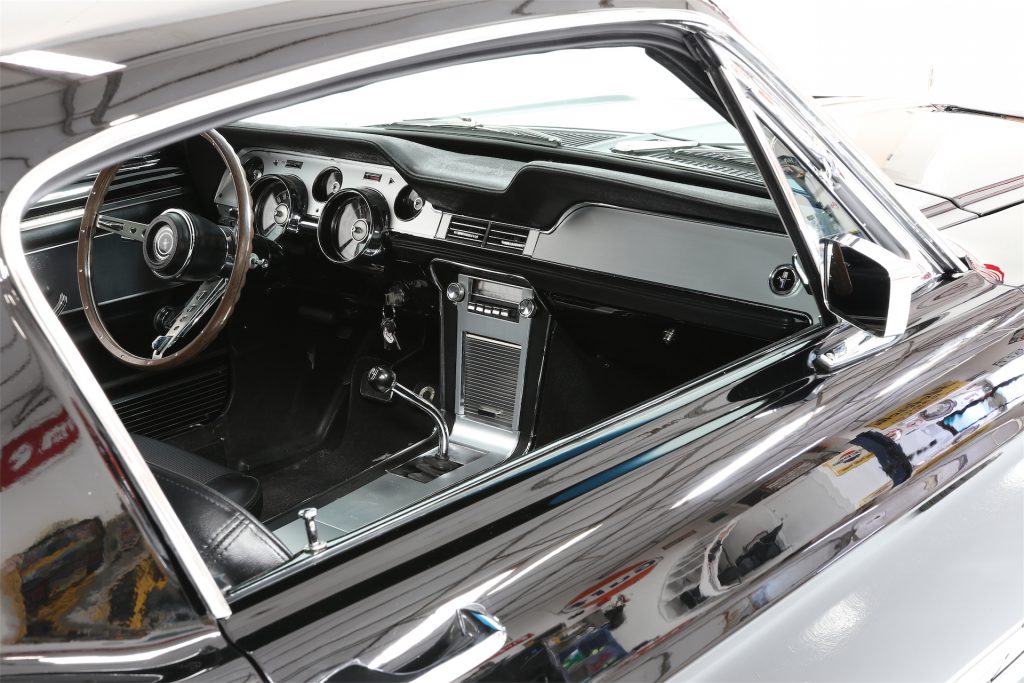 For the seats, I think I'll do the TMI sport seat 2s with the enhanced bolsters in the seat back and seat bottoms while keeping the deluxe upholstery with the comfort weave inserts. It's going to look very original. I'm considering adding a Shelby style "stealth" roller for safety, and possibly doing a more modern shoulder belt for safety. I don't want it to be too bulky, but I need the car to be safe.
#6 Exterior
Black paint, baby! I love the dark green. In fact, it's really been growing on me every time I sneak out to the garage to look at the car. If I was going to do anything besides black, it would be the dark green. But I'm set on black. And I'm not talking about murdered out, either. I'm going to be running all the chrome trim that you would see on a factory car. Black paint requires the body to be laser straight, because every little imperfection shows up even more in black paint. So - the whole car is going to need to get stripped down, media blasted, and metal repaired everywhere that needs it. Floors replaced? Definitely. Frame rails replaced? Yep. There are likely going to be some other surprises as well so I'll be ready to address anything that comes up. It's really important to have a solid foundation to build from.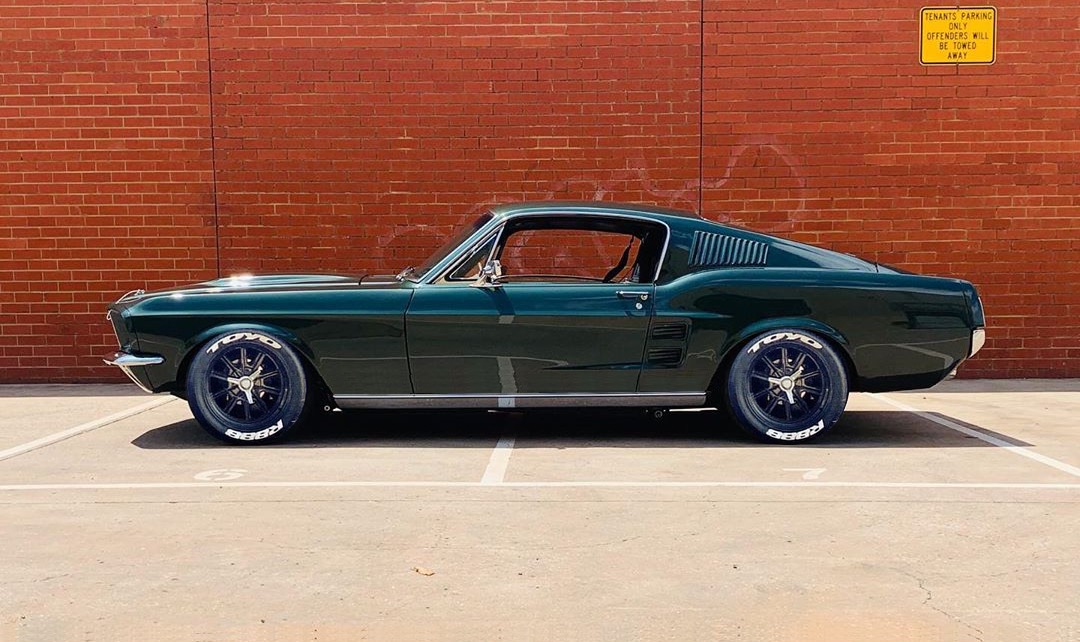 Render based on @Ponycar67fback's Car
Here's the recap. We're going to build this car to be an absolute driver. It's not going to be a show car or trailer queen. It's going to get driven. I'm aiming to have this car look very much like an original 67 Fastback with the exception of the modern stance and unique twist on the period correct wheels. The modern and performance elements are going to be incorporated in a very subtle way, that in my opinion, is going to be the perfect blend of classic and modern. I'll keep you guys posted right here as we start to get into the build. And I'm always looking for feedback, suggestions, and tips. Give me a shout in the comment section below. Thanks for the support guys.
Be sure to subscribe to our YouTube Channel to stay up to date! Here's the new update #2 Build Thread!