Done deal. Nick and I just bought this 1953 Chevy 3100 pickup, with the intent to build a modernized hot rod that is a tribute to both 50's style hot rods and pro-touring modern builds. Project Rascal sounds as fitting of a name as any.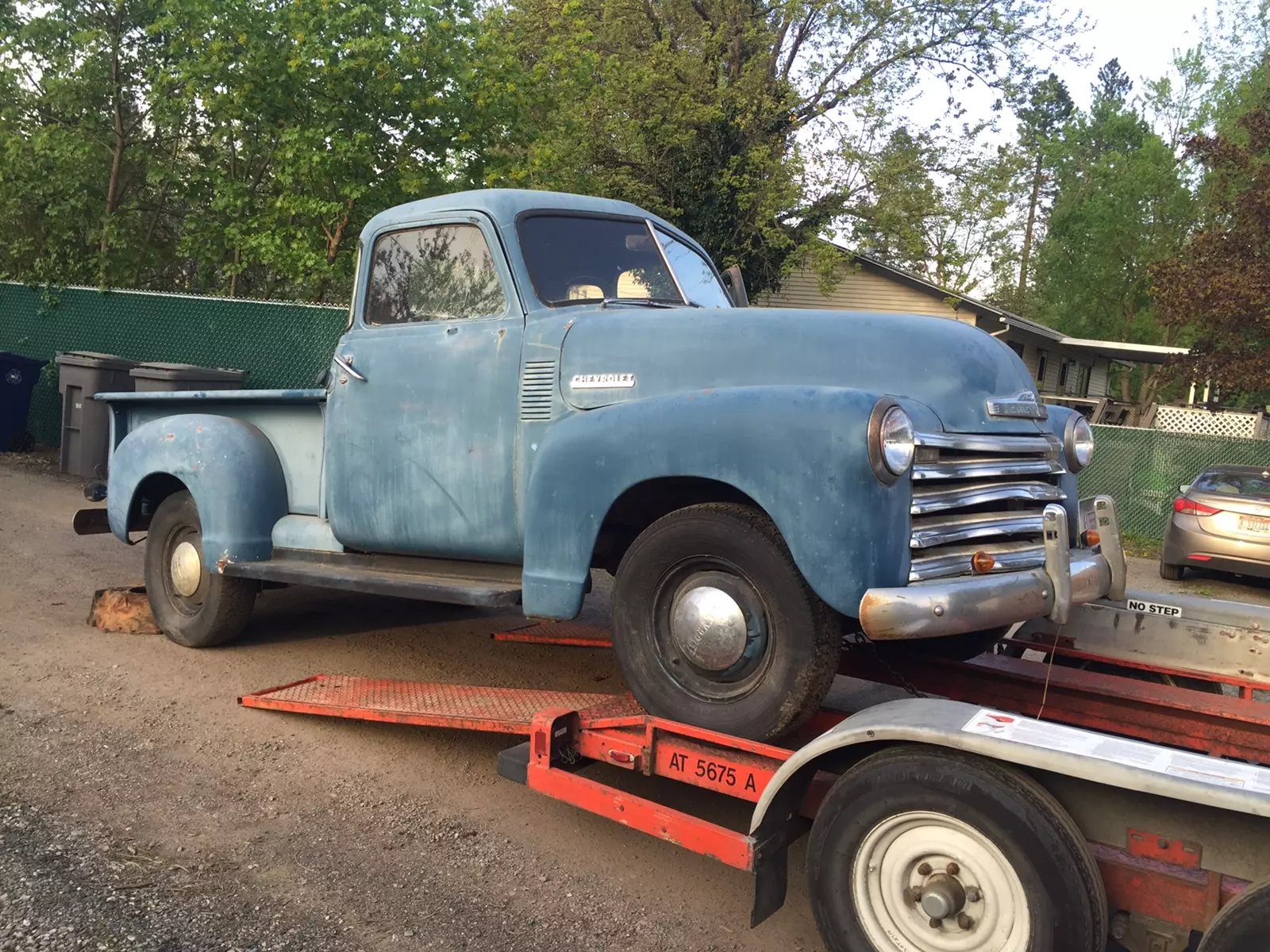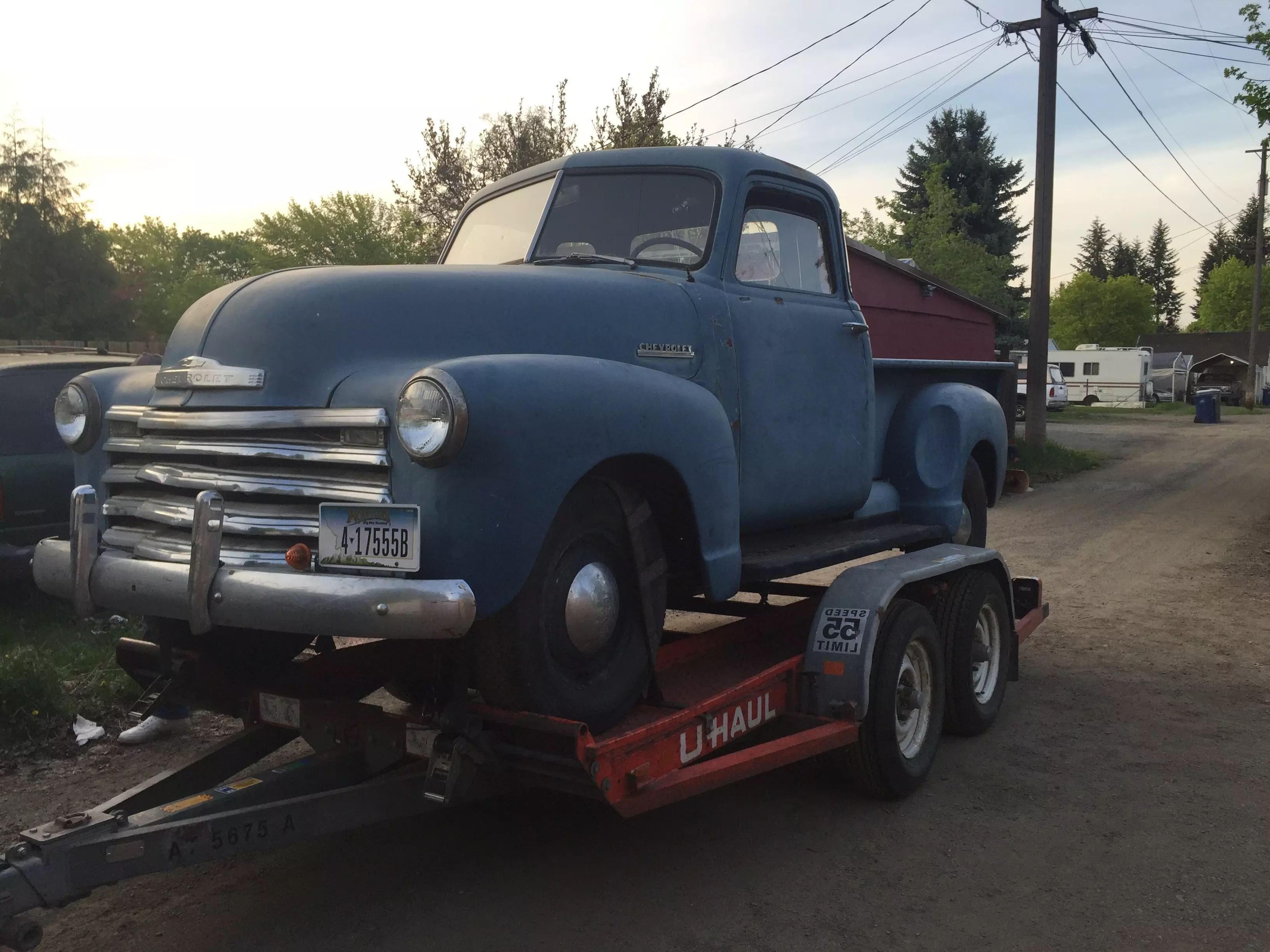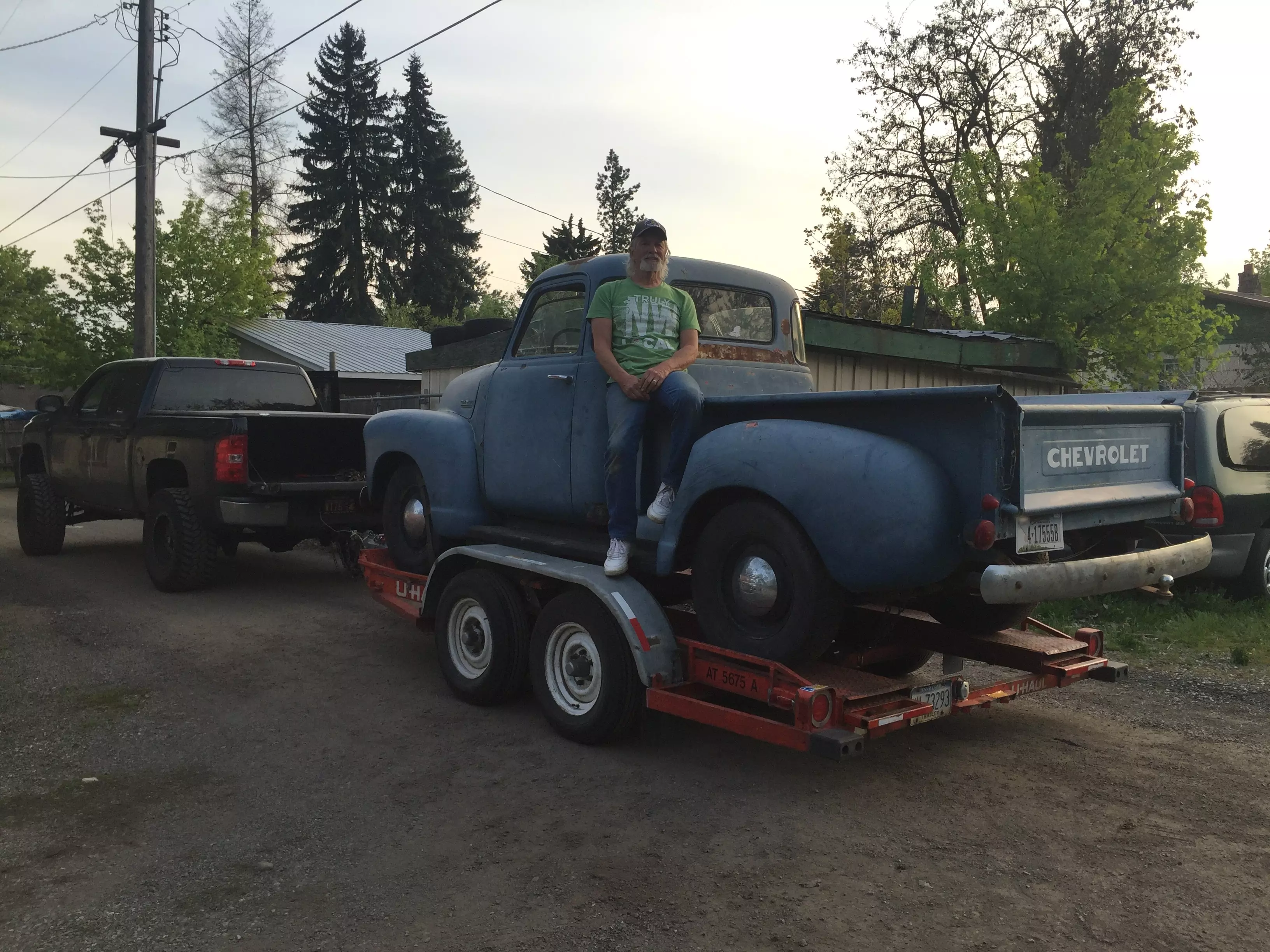 Out in Coeur d'Alene, Idaho, Nick shot a quick video walk-around of the truck to send to me while I was out of town.
We quickly started looking for a modern LS engine that we can drop into it, to give it power and reliability. The truck currently doesn't have any engine in it. Nick found and made a play on this engine, which will be getting transplanted into Project Rascal.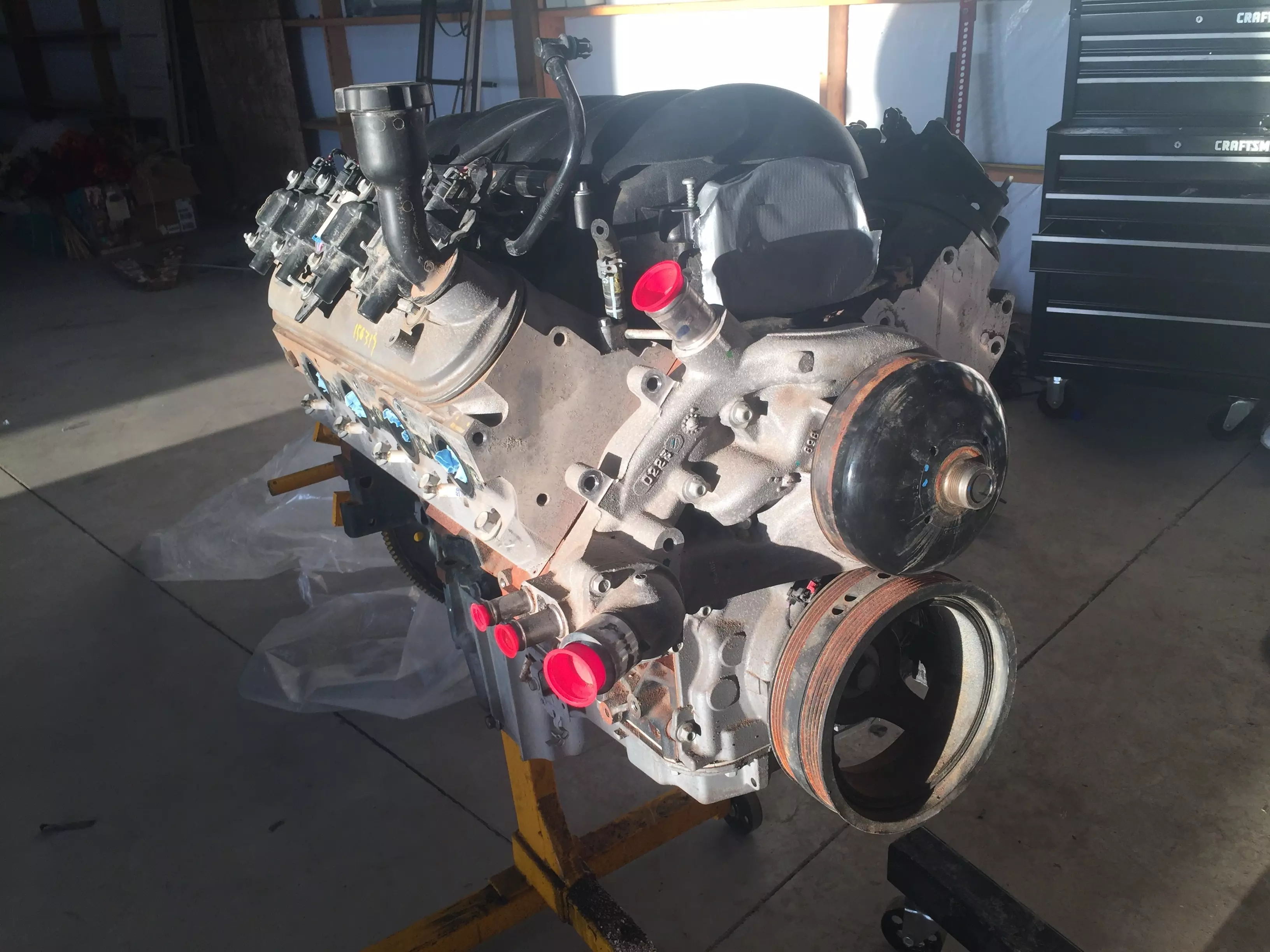 It is a 6.0L LS L96 engine, 2014 model with 2k miles on it. It has upgraded rectangular port style heads (L92/ LS3 style) and LS3 intake and injectors.
We also picked up a 4L80E auto transmission that will match up perfectly which we will should pickup next week. Here's Post #2!