My 1967 Mustang Fastback project is coming along nicely! Two weeks ago, I got the car back from the acid dip, and I'm currently getting ready to dive in to some metal repair/replacement. In the mean time, I've been collecting other parts and getting the rest of the build plan together. A month ago, I received the new factory style black vinyl upholstery with Comfortweave inserts, made by TMI. I also opted for a slightly modern style foam. Here's the blog post where I shared the details. I dropped the new upholstery and old seats off at Stitches Custom Upholstery in Poulsbo, WA. I got them back yesterday. Check them out!
Here's the TMI product numbers:
SKU: 43-72927-958-801
SKU: 43-70885
SKU: 43-72715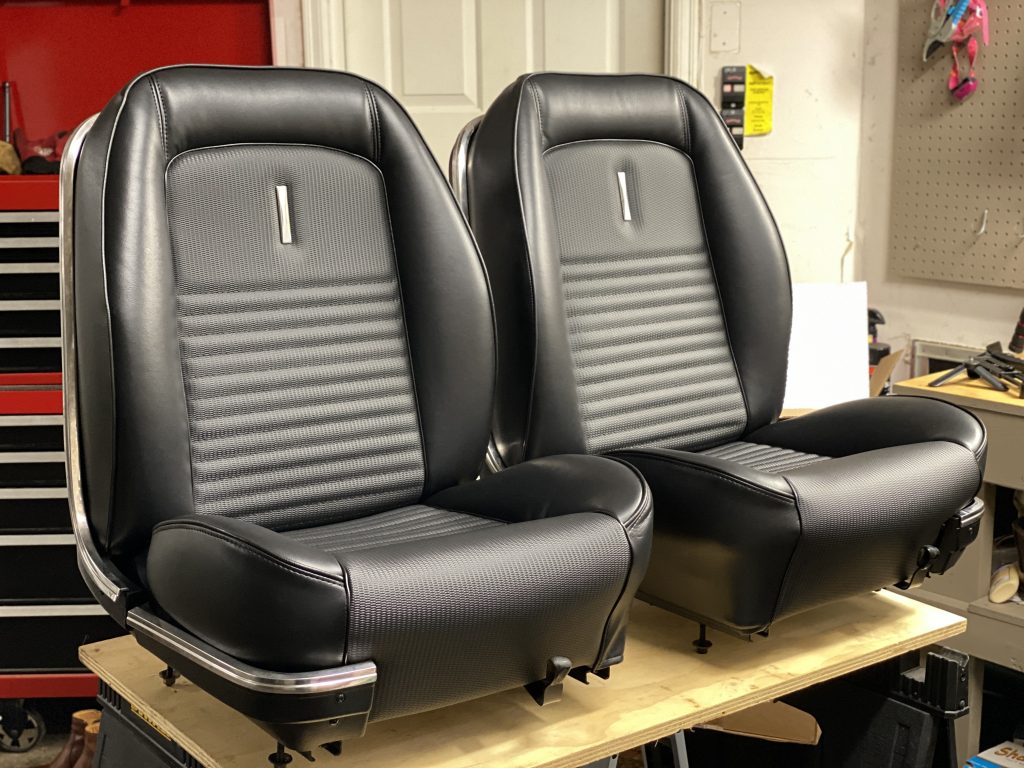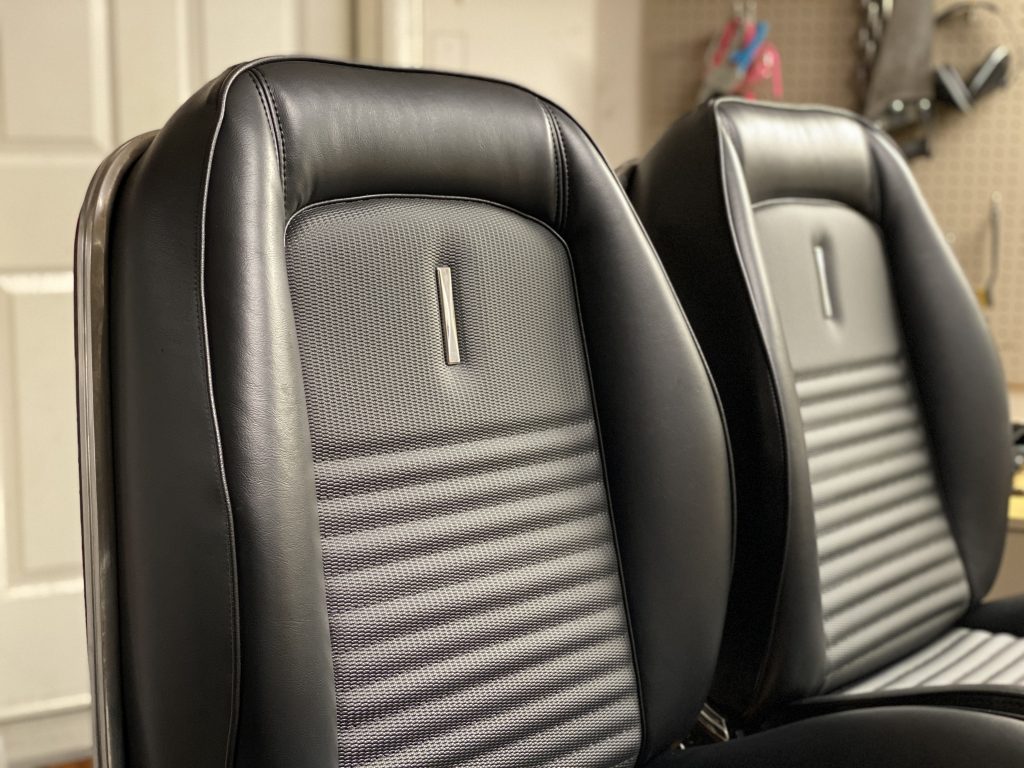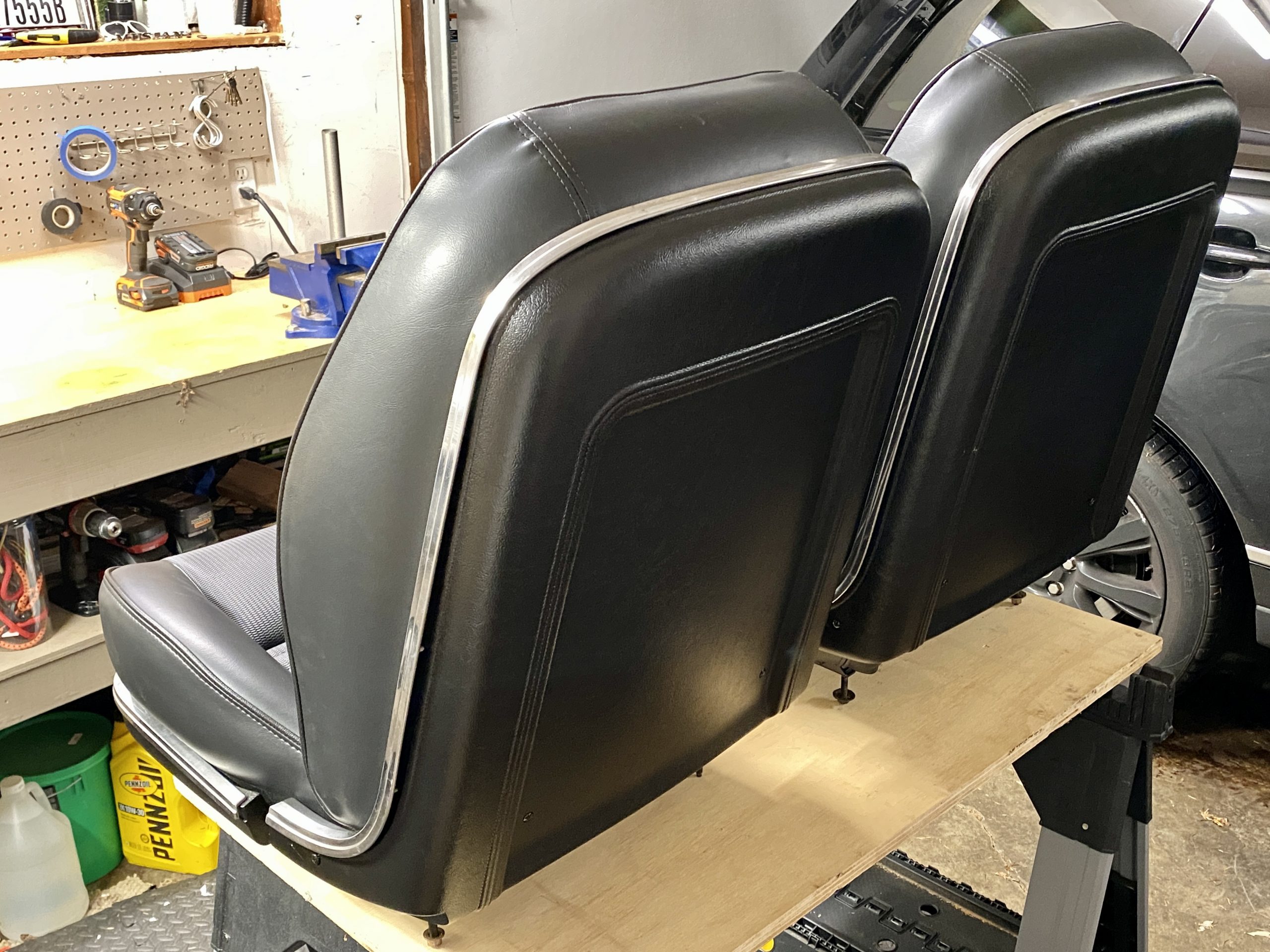 I'm really with happy how they turned out! Because of the added bulk on these seats, I plan on installing the 1" lowered seat riser, and adding an ABS one piece headliner, which should add about 4" of extra headroom. I'm also going to be adding a tilt column to make sure I've got plenty of room to maneuver in the cockpit once I'm back in the driver seat. Stay tuned!