After rocking 15" aluminum mag wheels and cooper tires on his 1967 Mustang coupe for the last 10+ years, Evan has finally pulled the trigger on a new tire and wheel package. After thinking this long on it, what has he decided on, you ask? Tried and true muscle car's deserve a tried and true wheel and tire package. He hit the nail on the head, and has decided on American Racing Torque Thrust 2's. Since their inception many years ago (before Evan and I were even alive!) no wheel has been as popular as an aftermarket choice for all types of muscle cars and hot rods. He has decided on going with a modern size however. A 17x7.5" wheel can be found on the front of the Mustang, while the rears will be filled out with a 17x8" wheel. For tires, Evan has decided on the Falken FK452. Since the car is his summer time driver, he wanted an aggressive sport tire, that would be relatively quiet, yet allow him to push the Mustang nicely on the back roads that he likes to frequent. He chose 225/45/17's for the front and 245/45/17's out back. This staggered setup will allow for proper clearance up front, while filling the rear wheel wells out nicely.
Looking for tires? If you are in the UK, check out Discount tyres and Continental tyres.
I personally think he made good decisions on his new wheel and tire setup, and am looking forward to slapping these new shoes on his Mustang. For now, we will just have to look at his new tires!
What do you think?
UPDATE!
You have waited long enough, and after replacing almost everything in front of the firewall, we finally put the new wheels and tires on. For being a Chevy fan, this Ford doesn't look too bad!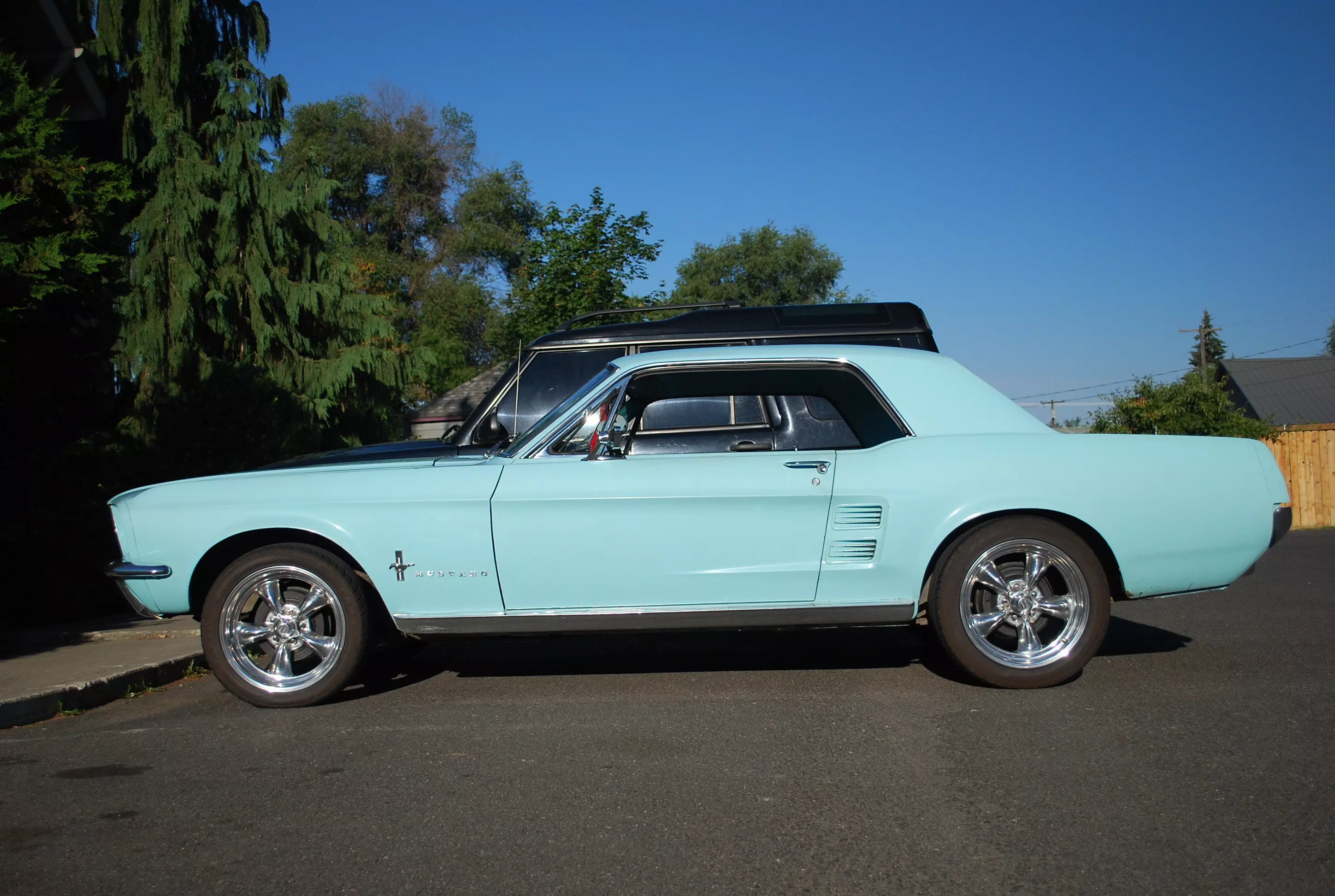 Yes, this is a 67'. Here's how you can tell the difference between early Mustangs, in case you were wondering.