The exciting Kingsman Film was lauded not only for its spectacular action stunts and sheer visceral intensity, but also with the shiny classic cars it showcased during the movie. One of the stunning cars featured on the movie was this Ferrari Dino 246 GTS model.The Dino model was also the classic car that Tony Curtis drove in the action and comedy series, "The Persuaders" in the 1970s.
Top Ferraris of All Time
This hot Ferrari Dino 246 GTS 1974 is popular for its sophisticated design and there's no question as to why it's ranked at number 7 on Motor Trend Classic's List of "Top 10 Greatest Ferraris of all Time." The 246 GTS model has a black finished removable roof panel which makes it the perfect sports car.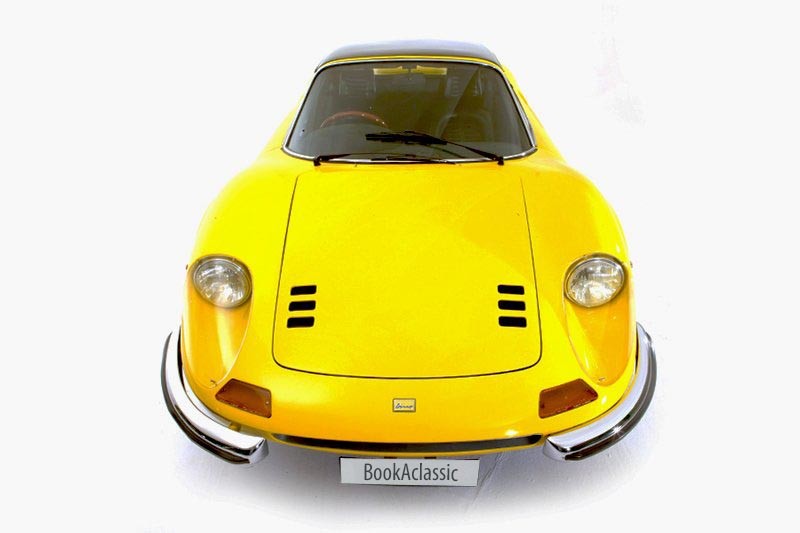 Dino 246 GTS History
Dino 246 GTS was introduced in the spring of 1972 at the Geneva Show and stood out by its omission of the rear quarter windows.Wider Campagnola wheels with a sleeker design from standard Cromodora ones were made later. The later models came along with flared wheel arches and more elaborate stitch patterns for seats. Just like its preceding 206 GTmodel, the Dino 246 GTS is built on a 2340 mm wheelbase chassis.
Drive Your Classic and Get Paid!
Register your car for free on BookAclassic.com/register site just like this lovely Ferrari Dino246 GTS 1974 model listed on the site. Enjoy having your car be featured in films and photo shoot jobs while you sit back and collect cash. See listing at  https://www.bookaclassic.co.uk/ferrari-dino-246-gts-hire-london/
BooAclassic:the Airbnb of Classic Cars
Turn your classic from a money pit from all the pricey maintenance expenses into a cash cow with BookAclassic's online platform. Watch your car value rise and be surrounded by beautiful faces on the planet from model photo shoots that need vintage cars like yours.
BookAclassic is the leading online platform of classic car share and hire and is successfully operating in 36 countries worldwide. Gain more exposure for your classic car and get high-end clientele internationally. With BookAclassic.com, you earn while you drive your classic car!