What is the perfect muscle car? Ask anyone, and you wil probably come up with a different answer. Ford guys swear it's the old Mustang. Mopar guys say there's nothing better than an old Charger. A Chevy fan might offer up a Camaro or Chevelle. These models, plus a thousand others would be perfectly acceptable answers. How do we find some common ground?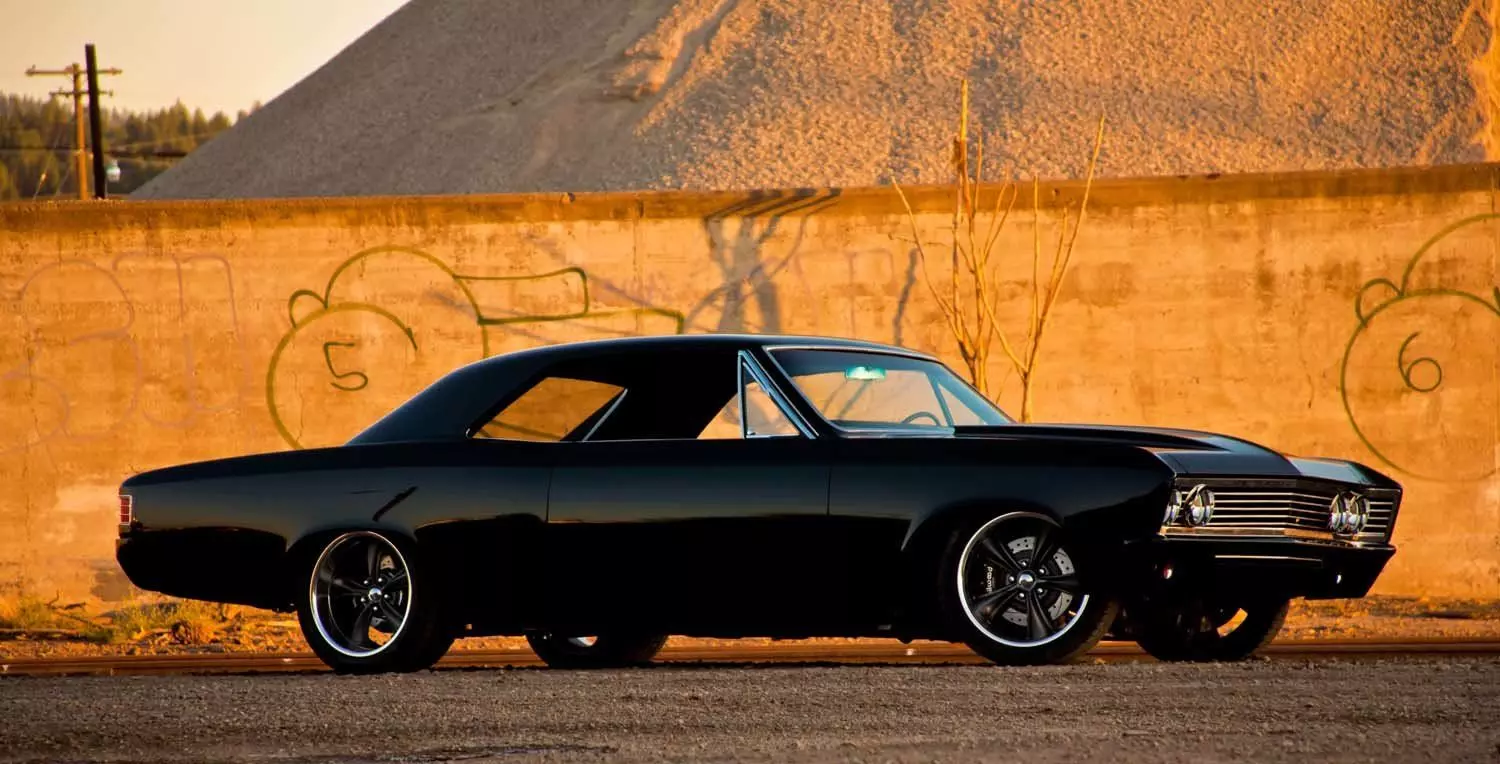 Well, now days, a classic car has come to mean more than just an old car. There are modified classics, originals, hot rods, and many other forms. Perhaps one of the truest forms of an old classic car can be found in the pro-touring world. What is pro- touring? Pro-touring is where modifications are done to a car, with the sole purpose of function; that is, performance driving. From the high performance engine to an overdrive transmission, everything on a car was done for the purpose to make it the best driving and handling version of itself possible.
One of the best examples I have ever seen is this 1967 Chevelle SS, build by Derek at OCD Customs. It sports an Art Morrison frame, 572 Chevy engine, and 5 speed manual overdrive transmission. You would be hard pressed to fins any faults in this car. Zach Isaacson's photos do it justice. Introducing The Sickness.
This '67 Chevelle has several subtle modifications that would go unnoticed by even the most astute muscle car enthusiast. Unless it is sitting side by side with a bone stock 1967 Chevelle, you're not really supposed to notice. That is what Derek was going for with this build.
While the exterior of 'The Sickness' is what draws most people in, it's everything under the sheet medal that establishes this car's true muscle car pedigree. It's sporting a fully built 572 big block engine with a Tremec 5 speed transmission. All of that power is supported by a custom chassis by the experts at Art Morrison.
With a high performance engine, you'll need a high performance brake setup. This Chevelle has disc brakes all the way around from Wilwood. You can get a good view of the slotted and drilled rotors through the 5 spoke gun metal gray Boss Wheels which accent glossy black exterior of this car. The whole package comes together nicely to give an "outlaw biker" meets modern sports car, all wrapped up in a muscle car package.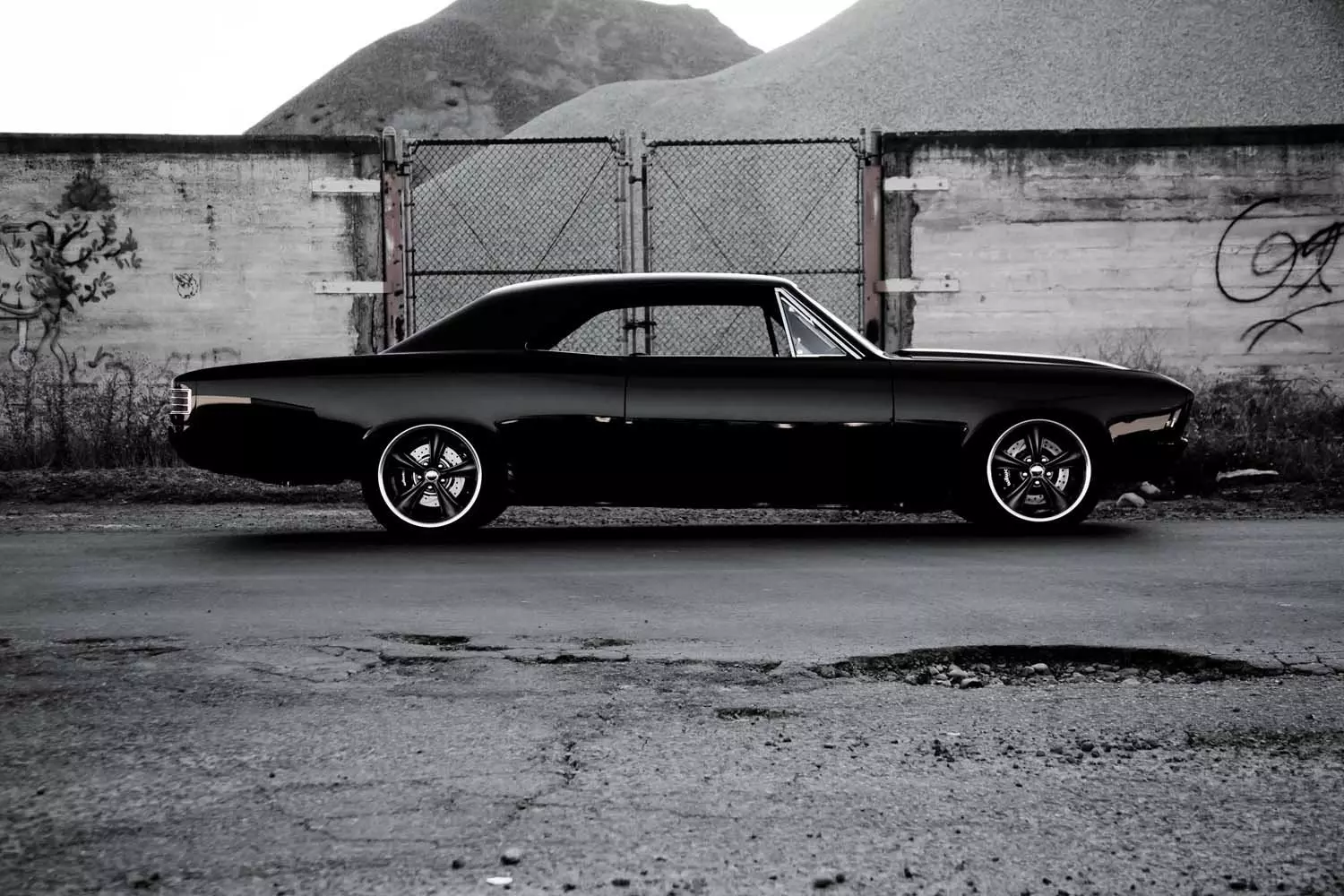 This car was at SEMA several years ago, before "over the top" was the norm. What Derek crafted in 'The Sickness' is a true masterpiece. It's a timeless build that isn't likely to go out of style, ever. I hope the owner, Frank, is putting some miles on her and burning up the back country roads at every available opportunity. If I was the owner, I sure know I would be.
What do you think? Have you ever seen a better example of a pure, resto-mod muscle car? Drop a comment below and let us know.