The Chevrolet Camaro is a very popular classic car, and many people love to restore these old beauties. But while it's easy to get your hands on some models, there are some that are much, much more difficult to find. The 1969 Camaro RS COPO, for example, is one of these. That's especially true if you want the much more limited COPO 9560, of which only 69 were produced. In 1969, Chevrolet was installing a number of different engines in the Camaro. However, because of an edict from General Motors, they couldn't install any engines that were larger than 400 cubic inches. A number of dealers, though, really wanted to have Camaros with a 427 cubic inch engine in it. Racecar driver Don Yenko was especially interested in such a car because, thanks to GM's edict, his Camaros were at a serious disadvantage on the track and were constantly losing to Dodge Darts, Plymouth Barracudas, and Ford Mustangs since these manufacturers weren't limited on engine size. He and Vince Piggins, a production manager at Chevy, worked together to create this special run of Camaros. Jim Hall and his Chaparral team were tasked with developing this car.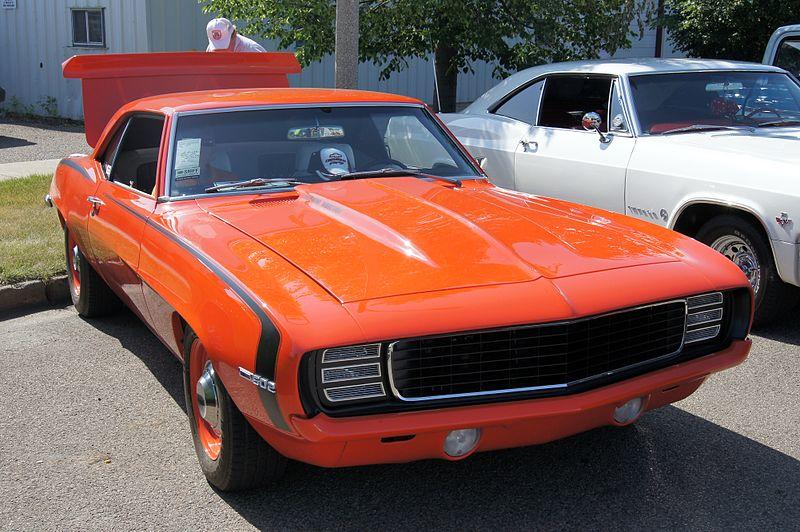 Chevy found a way around this limit by using a Central Office Production Order (COPO). This type of ordering process was used for special orders or for companies such as taxi services that needed a fleet of vehicles. By doing so, they could get around the GM limitation and offer Camaros with amazing engines. During 1969, two different COPO vehicles were offered: the 9560 and the 9561.
Specifications
The 9561 Camaro was actually much more common. It featured a L72 big-block engine that provided the car with 425 horsepower. Don Yenko worked closely with Chevy to create this car—in fact, his 201 vehicles are now referred to as Yenko Camaros. Once other racers and dealers heard about this special car, Chevy received a number of orders for it. All in all, there were somewhere between 900 and 1,000 COPO 9561 cars produced.
The 9560, however, was much rarer. This collector car is made with the big block ZL-1, an all-aluminum 427 cubic inch engine. This engine was designed with drag racing in mind. The 9560 was created by Dick Harrell, a drag racer, and was available through the Fred Bigg Chevrolet dealership located in La Harpe, Illinois. Harrell planned on entering super stock drag races hosted by the NHRA. The ZL-1 provided the cars with 430 horsepower, but after being tuned and with a few changes to the exhaust, it could reach 500 hp or more.
Some of the 9560s were modified in a number of ways. For example, 12 of these models used a Muncie M22 "Rock Crusher" manual transmission. Some interiors and paint jobs were fairly limited, too. In fact, records show that there was exactly one ZL1 ordered with a garnet red paint job and interior. It was also one of the 12 with a 4-speed manual transmission, so it may, in fact, be the rarest of all 9560s.
Facts and Figures
There were only 69 different ZL-1 Camaro 9560s ever made. One of the reasons this vintage car was so rare was because of the cost. The ZL-1 engine had a price tag of more than $4,000. At the time, that was more than the cost of some cars! Each of these engines had to be built by hand, which took at least 16 hours. The room where they were built was kept incredibly clean. In fact, Zora Arkus-Duntov, one of the chief engineers at Chevrolet at the time, called it "surgically clean." Every ZL-1 used in the 9560 was built at the Tonawanda Assembly Plant.
Other Information
It's unknown where some of the 69 different 9560 Camaros ended up, but two of the most famous were owned by Bob Jane, a multi-millionaire and racecar driver who lived in Australia. He had his two Camaros painted in his team's Sebring Orange colors and drove them in drag races. He drove one to victory in both the 1971 and the 1972 Australian Touring Car Championships. However, for the 1972 race, he had to change out the ZL-1 427 cu. in. engine with a 350 cu. in. one due to changes in the race's qualifying regulations. Today, the car has been restored and is often shown at different car and racing events in Australia.
Due to their very limited run, it's very difficult to find a 9560 Camaro today. Many of them were ran practically into the ground, leaving these old cars to be modified or even completely rebodied. It's somewhat easier to find a 9561, but even that model isn't very common. Those looking for an unmodified 9560 or 9561 in great condition need to be prepared to spend a good amount of money. Even rebodied 9560s aren't cheap—one sold for $319,000 in 2009.
Matt is a managing partner at Leland-West Classic Car Insurance. As an avid classic car nut, Matt has been known to work for parts 🙂 You can reach Matt at [email protected].