Spring is in the air, so I decided to get the old '67 Mustang and '53 Chevy out of the garage for some photos. Up to this point, I have never staged them up together so it was the perfect opportunity to snap a few shots. Lucky for me, they seemed to get along just fine.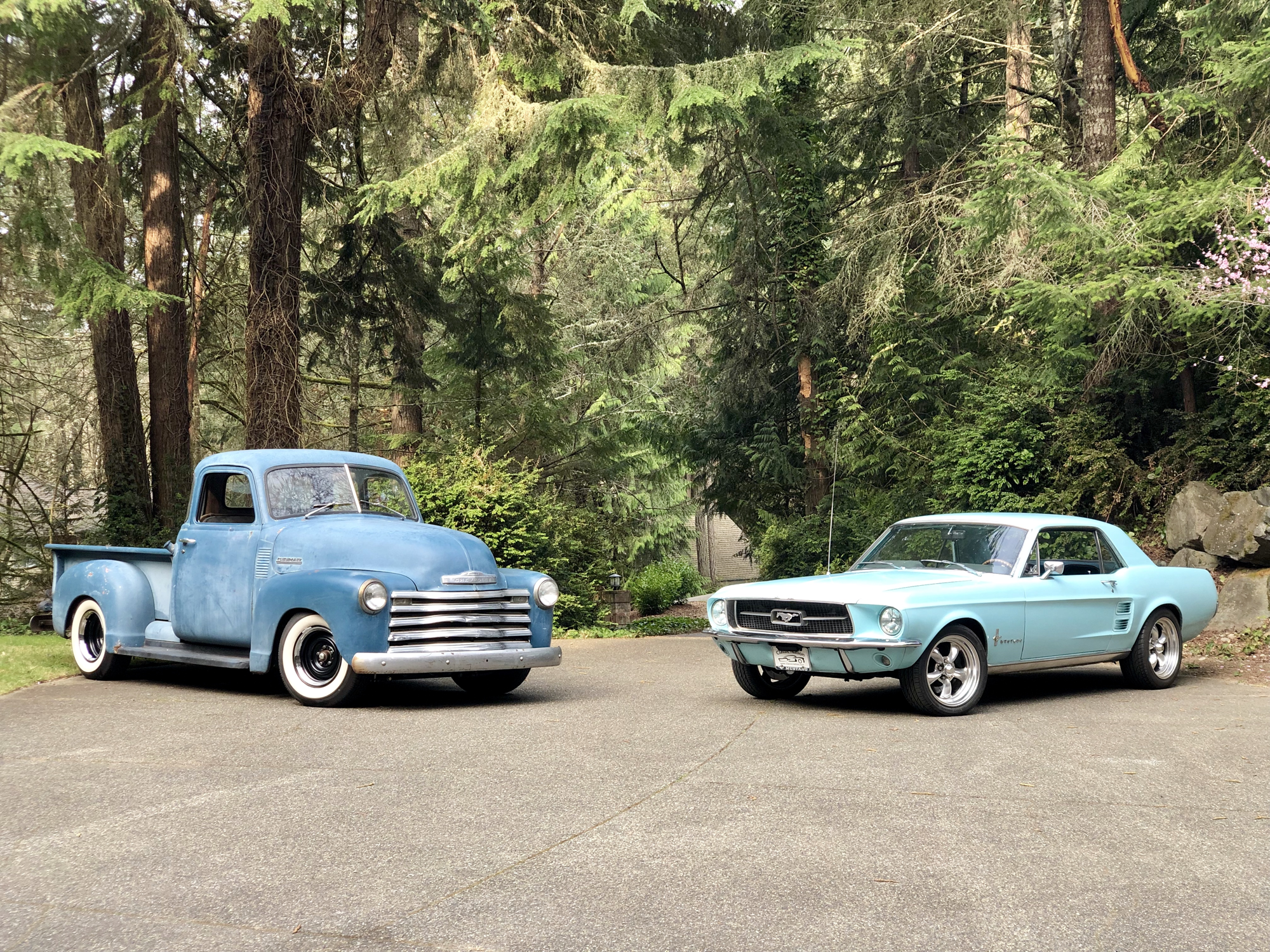 The Chevy is an old farm truck that I picked up a few years ago, and have been rebuilding with modern underpinnings. It's got an 6.0L L96 LS engine with 4L80E transmission, rack and pinion steering, IFS with tubular control arms, and four wheel disc brakes. Here's the build thread. I've got a few videos of the truck in action over on the Classic Nation Youtube Channel.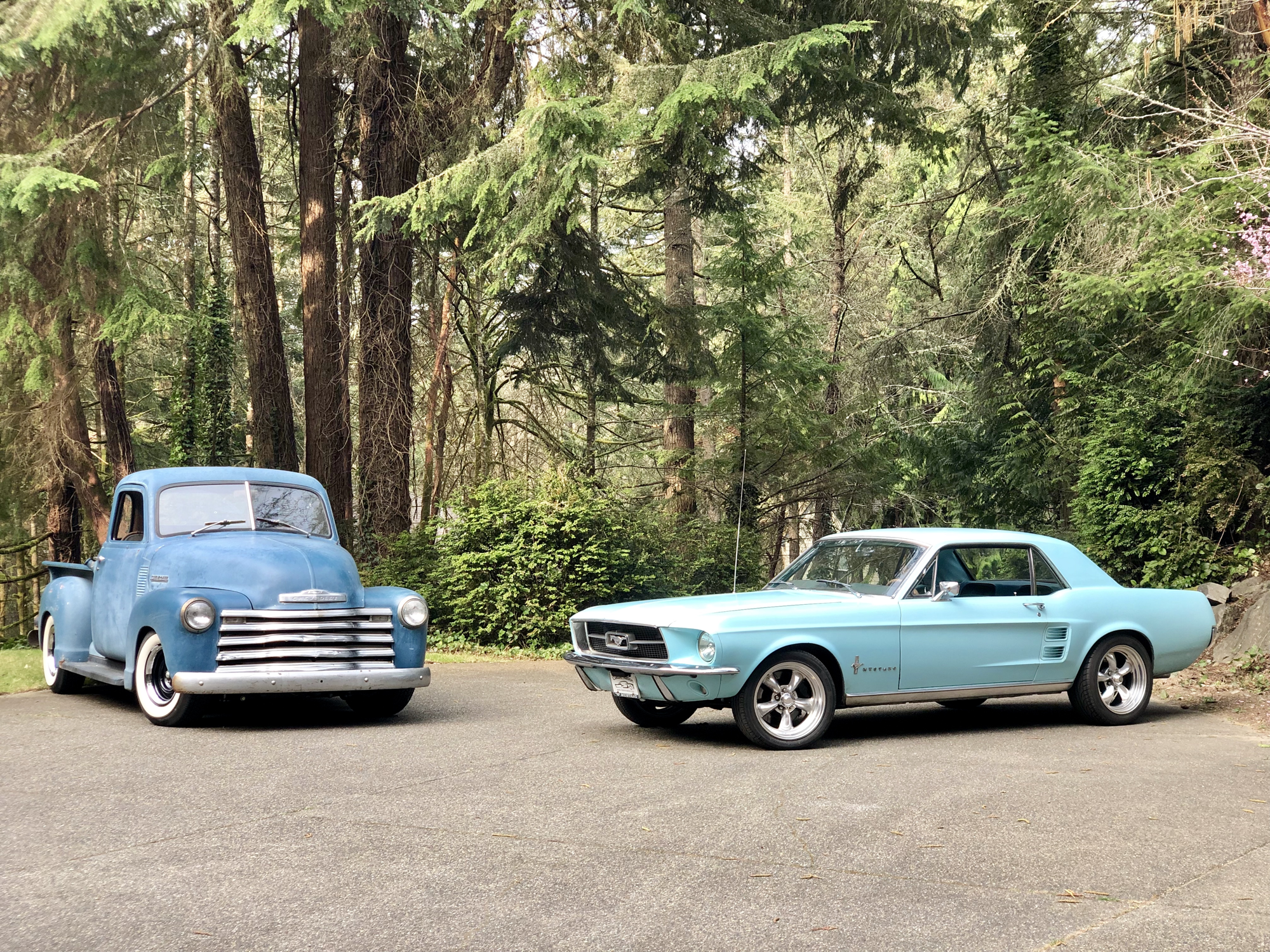 The Mustang is a 1967 Coupe, and was my very first car. It's got the matching numbers 289 and C4 automatic transmission. I rebuilt the engine in 2013, bored it .40 over, machined, ported and polished the heads, 3 way valve job, and put in a slightly more aggressive cam. This past year I upgraded the brakes, steering, and exhaust. For a closer look at those modifications, as well as the dyno run and the first listen to the new S Type Borla CrateMufflers, here's a video.
My plan is to finish out the interior of the truck with a reupholstered leather bench seat, black carpet, and high quality insulation and sound deadening. I have really grown to love the look of the rough "farm truck" exterior, so it will remain as-is.
The Mustang is another story. I've been slowing enhancing several systems on the car, and there are a few major enhancements right around the corner: adding fuel injection, a supercharger, and possibly a Roadster Shop Spec Chassis. A much more common "pro touring" build would involve tossing in a modern Coyote engine and a manual 6 speed, but I think it would be really cool to keep the original engine and add some performance enhancing modifications to give it a little more pep than it had when it rolled out of the factory.

As you can tell from this photo, the original grille is banged up. I want to straighten it out a bit without doing any polishing. I also am trying to source some used swan neck exterior mirrors.
The wheels are Wheel Vintiques 15" Smoothie's, running Coker Radials 225/75 R15 with the wide white wall tires. I'm waiting for a new set of the original chrome hubcaps that fit on these 7.5" outside nub wheels, since my original chrome hubcaps are for the original 16" 6 lug wheels that had clips that attached the hubcaps.
Having both of these vehicles on the road and running great at the same time has been a blast. I'm really looking forward to this summer and putting some quality miles on them both!