This beautiful 1961 Buick Skylark belongs to Royce, who is also the man who build this custom car at his home. It's  388 ci SBC engine with a th400 w/Gear Vendor transmission. That giant thing sticking off the top of the engine? Oh, thats a 8-71 Hampton Blower.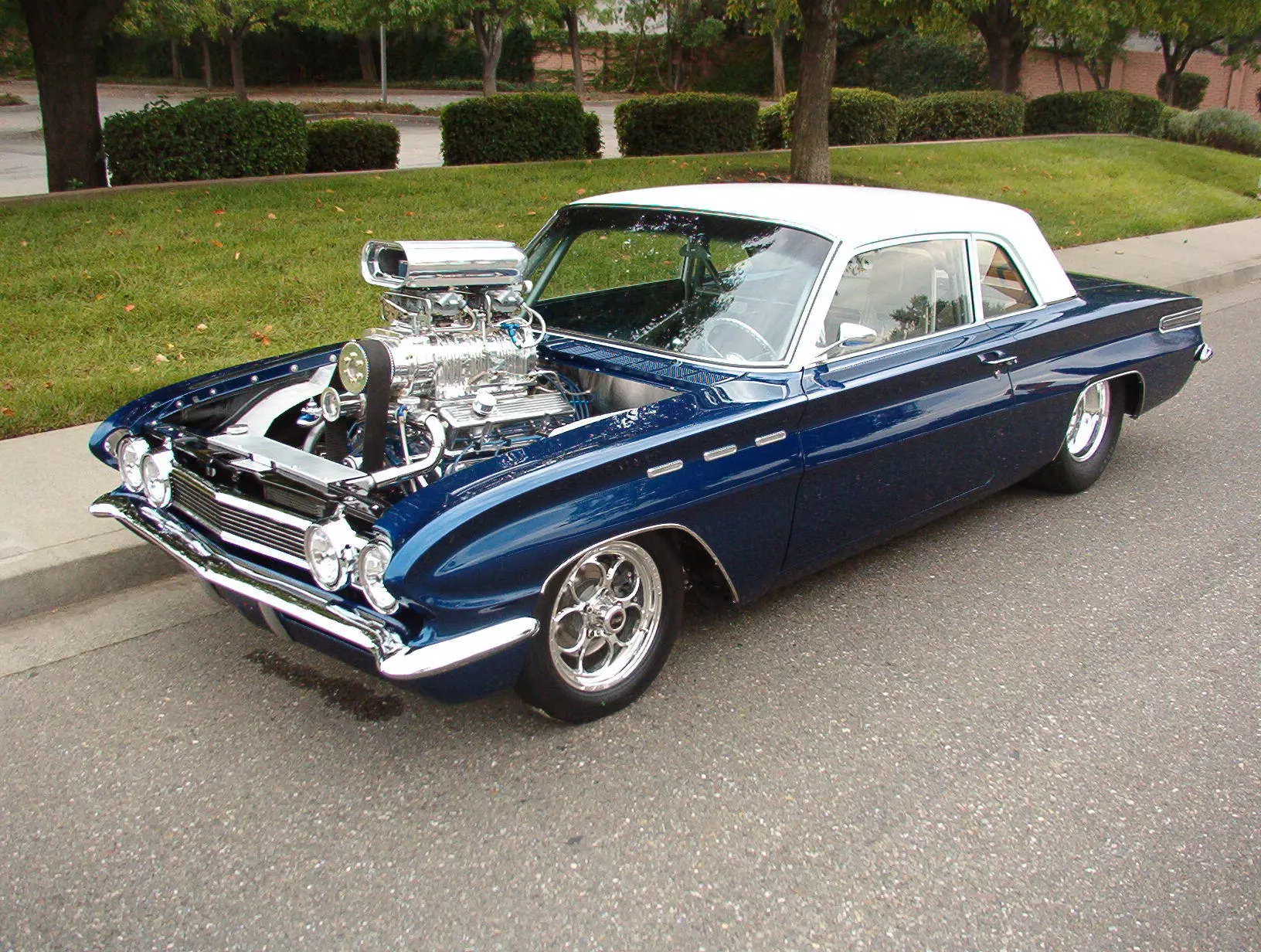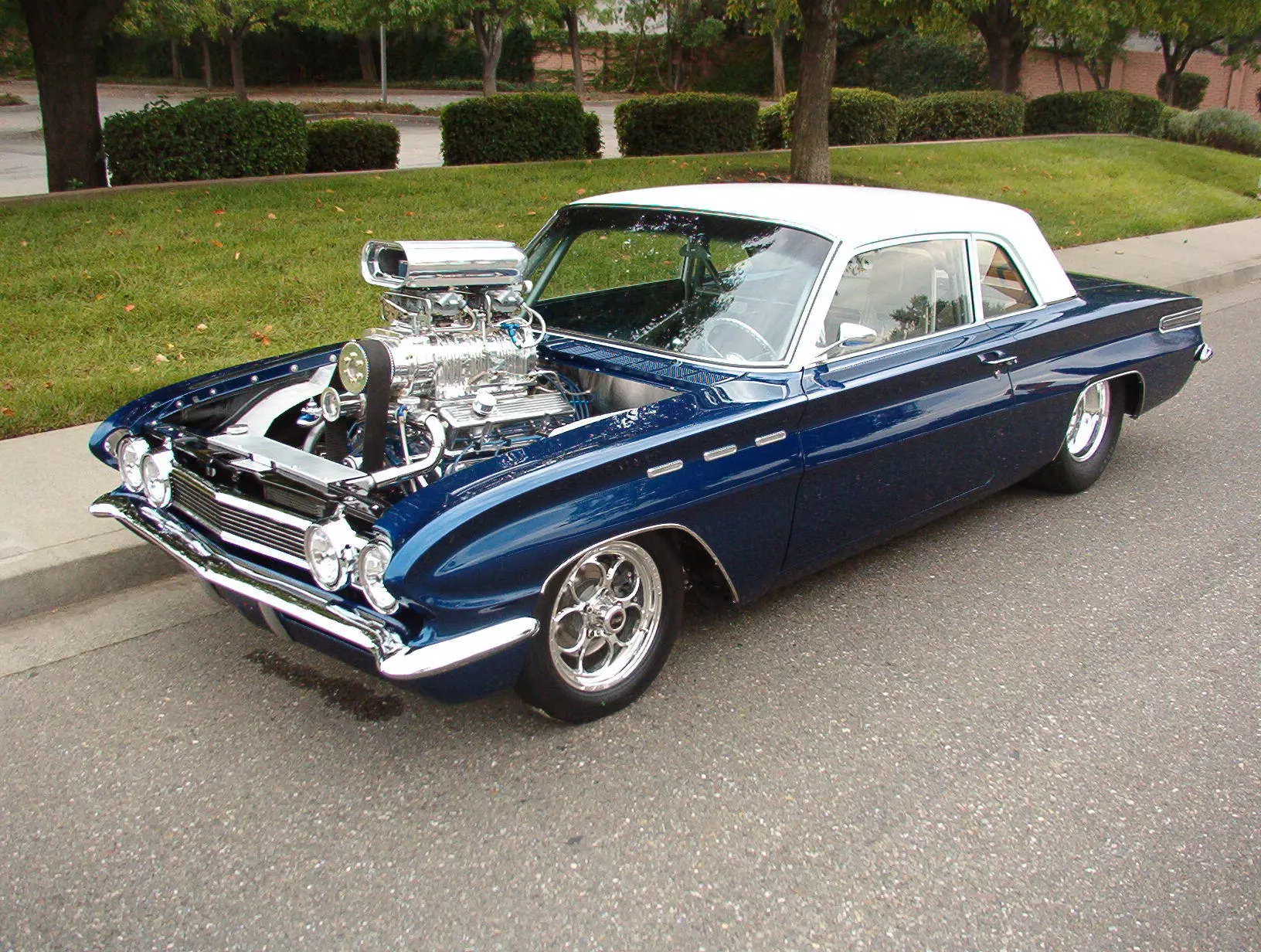 This car Runs on pump gas (91 octane) and has Dart Pro 1 heads 215cc (ported), custom solid F/T cam, 8.47:1 compression, two Holley 750 DP's, water/methanol injection, 3500 stall, 4.11 gears, with 325/50/15 MT drag radials. Pretty impressive!
Want to hear what it sounds like?
Awesome.