I love '67 Mustang. In April, I bought one and sold it a few months later. In July, I bought this one in Butte Montana. The plan is to fix it and sell it in under 30 days.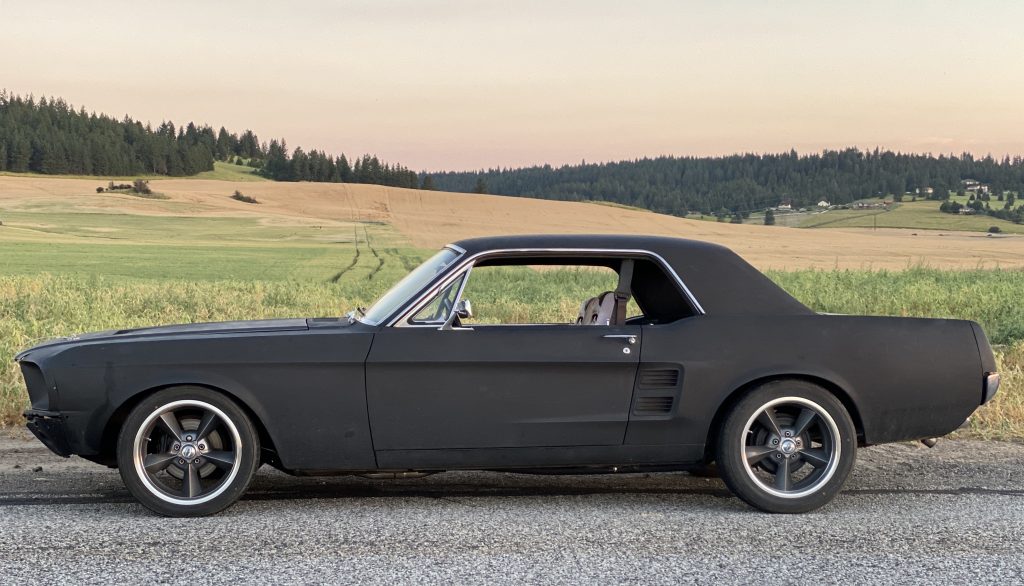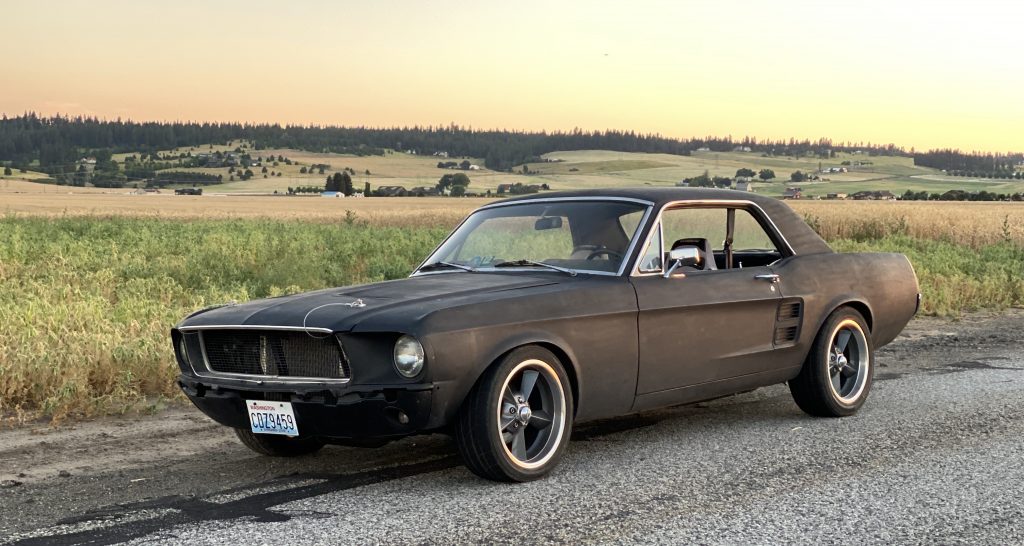 Here's some details on the car:
The chassis has 32k miles on it, garage find.
Was purchased in southern Virginia many years ago.
The trunk is a reproduction piece but other than that all of the metal is 67 mustang.
There are a few small metal patches here and there but it's all metal.
The floors, aprons, torque boxes etc. are original with no rust.
Every mechanical system is new to include things like brake lines, fuel lines etc. stainless fuel tank and fuel lines.
There are only a few hundred miles on the engine and all of the components, transmission, suspension, tires etc.
Power disc brakes (4 piston) front disc, drum rear, new booster, master cylinder, rotors, drums hardware, etc. the whole system is new.
Wheels are 17x8 with Sumitomo htr z III tires. Tires are great.
Original 8" rear end that has been completely rebuild with a traction-lok (posi) unit. 3.55 ratio
Transmission is a ford AOD tranny that would have been in a 1990's stang. It is built and has a constant pressure valve body and a shift kit in it.
Manual quick ratio steering box set up to Shelby specs.
Shelby drop done to the front control arms. They are an upgraded unit from open tracker racing.
Lower controls arms are an upgraded unit that uses heim joint in place of rubber bushings.
Spring perches are roller bearing instead of the stock rubber setup.
The strut rods are also an aftermarket unit that uses heim joint. Street or track LLC
Shocks are a custom valved set of Bilsteins for these cars that came from RCD ( race car dynamics).
Front coil springs are lower and a 620 rate. Rear leafs are a 5 leaf mid-eye.
Subframe connectors are welded in.
New Engine is a 302 .30 over, small camshaft. Heads are 289 heads with larger valves and roller rockers.
Edelbrock performer rpm intake with Edelbrock carb.
Pertronix Ignition is a full electronic distributor with rev limiter and multi spark.
Shorty headers with 2.5 inch exhaust that has an x-pipe.
Alternator is a modern ford 3rd generation style that puts out 130 amps.
Starter has been converted to a modern mustang style.
Aluminum radiator with electric fans.
Interior is almost 100 percent restored. New carpet, door panels. Corbeau seats
3 point shoulder belt for the driver has been added.
Stereo is a double din unit with a DVD player. Component speakers up front, 6x9 rear and a subwoofer in trunk. Stereo sounds great. It's all sounded deaden and amped.
It is in spray can black primer, but we're starting on the body and paint this week.