1000+ HP at the rear wheels? Check. Custom carbon fiber throughout making the car tip the scale just over 2200 lbs? Check. Fun to drive? Guess.
This custom Shelby Cobra is a fine example of classic nostalgic design chalked full of modern updates. It's part show car, part race car, and a drivers dream. I spoke with the owner who let me know he built this car by hand in his basement, including some fantastic carbon fiber work where normal Cobras sport chrome. Unlike most Cobras that you'd find at a car show, this owner actually drives the hell out of this thing.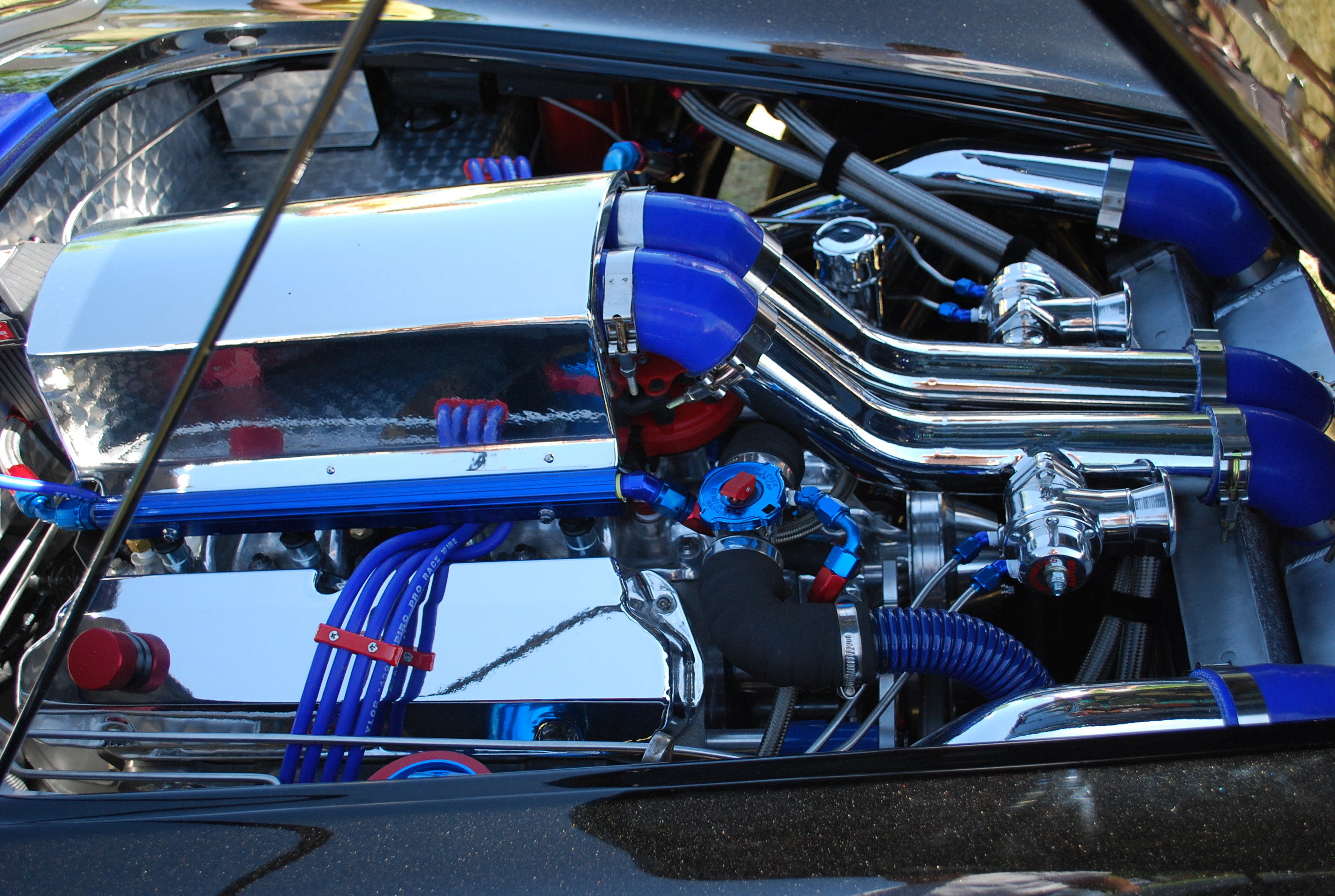 The photos really don't do the paint color justice, mostly because of my lack photographic know-how. If you are lucky enough to catch this car in person, you'll know what I'm talking about when I tell you; This is one Cobra you will never forget.