One of my favorite cars at the Goodguys car show in Columbus earlier this summer was Jack Matia's custom 1963 Impala SS. This car is a true eye-catcher because of the striking roof - obviously not the stock one for the car. Its from a 1960 Plymouth!
The attention to detail on this car is evident for many of the little custom modifications, including the custom grille.
The interior of this car was tastefully done with the different colors that complimented the exterior perfectly.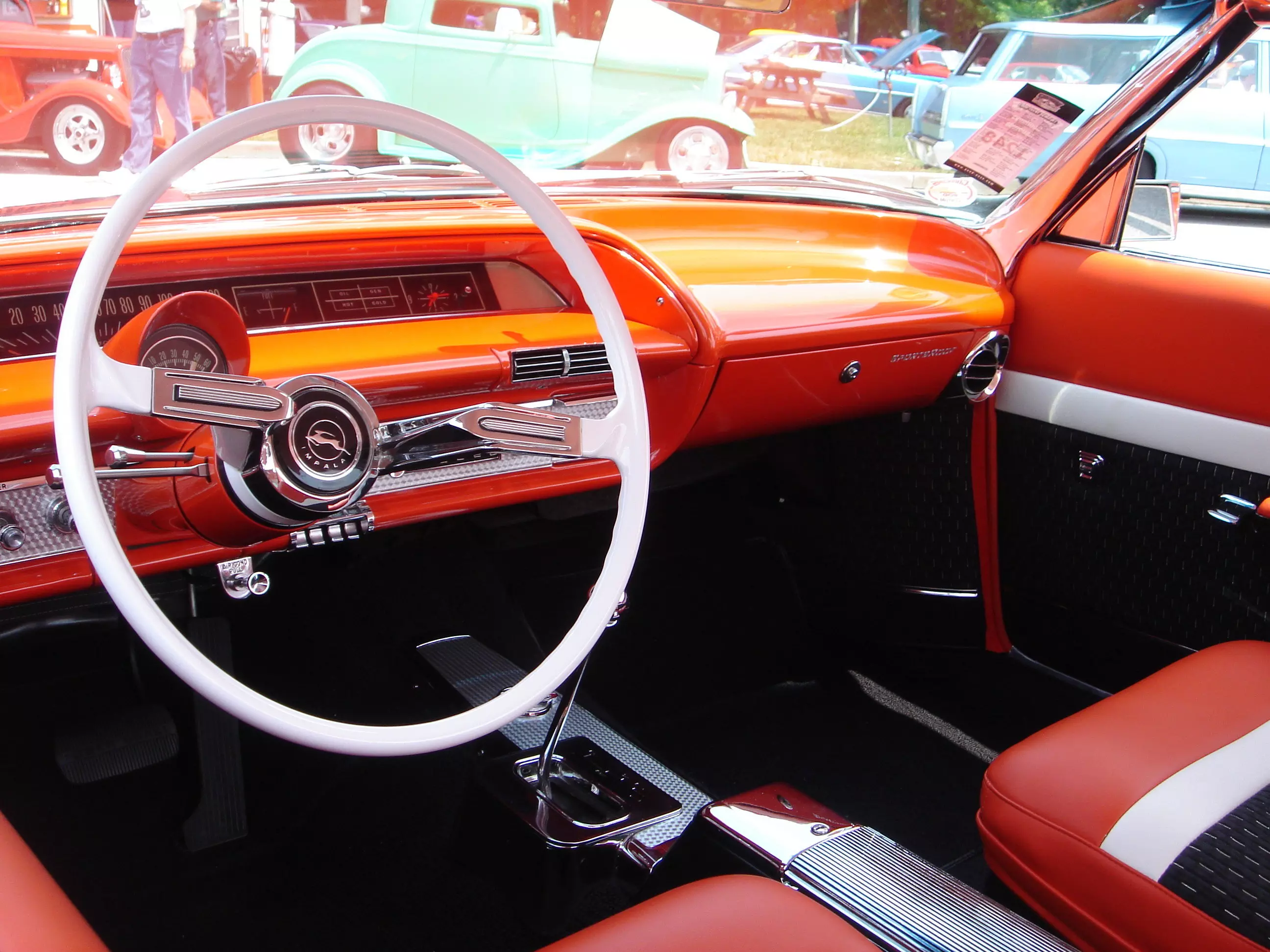 I later found out that this car happened to be the cover car for an issue of Custom Rodder! So, what you you like most about this car?
If you're looking to start a project of your own, be sure to check out the classified section for classic cars for sale.