The Charger 500 was a limited-edition production Charger that Dodge produced in an attempt to compete with the Ford Torino and Ford Talladega models that were cleaning up in the NASCAR circuits. The first prototype Charger 500 was a 1968 Charger R/T with a 426 Hemi under the hood mated to a Torqueflite transmission. Production numbers for the standard 1969 Charger totaled 89,200, of which only 500 were the special Charger 500. Most of them came standard with the 440 Magnum engine with the 426 Hemi available as an upgraded option (only 67 of 500). The Charger 500 was designed to be a little more are dynamic than the standard Charger and had a flush-mounted front grille proudly displaying exposed headlights and a slightly modified rear window which was mounted flush with the trailing edge of the roof.
For the 1970 production model, the Charger 500 nameplate no longer signified a limited production special edition Charger; it became the name of the trim package between the standard equipped Charger and the high performance Charger R/T. Total production of all Chargers in 1970 totaled 46,576 with 27,264 of them wearing the Charger 500 nameplate.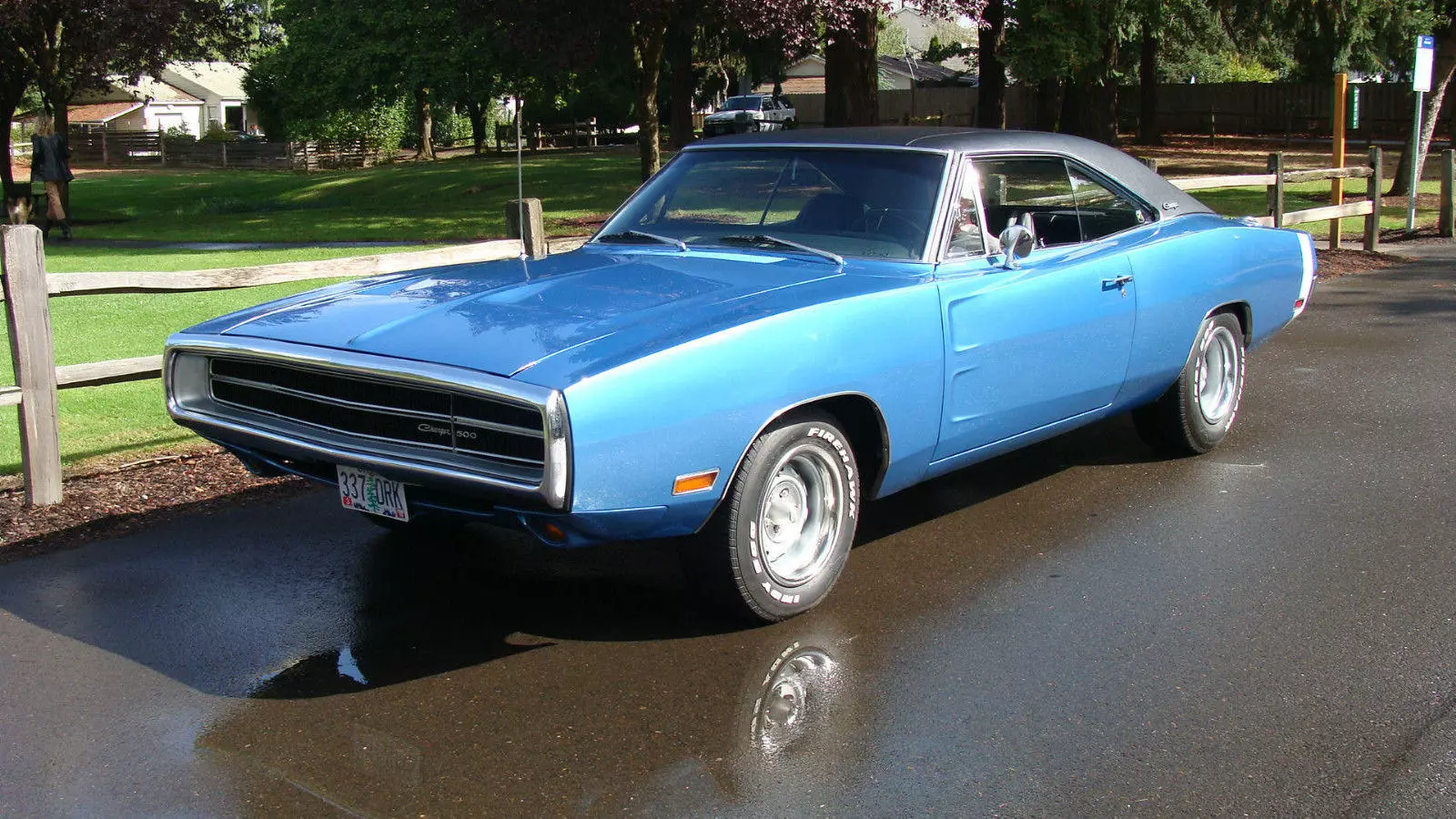 1971 would be the last year that the Charger model would be offered with the 500 badging. This third generation body styling (1971-1974) would be less popular than the second generation style (1968-1970). 82,681 Chargers were the production numbers for the 1971 model, of which 32,813 were Charger 500s. Increased scrutiny from government regulations about emissions and the beginning of the declining sales for muscle cars industry wide contributed to the Charger 500 being dropped to from the 1972 lineup.
If you're lucky enough to be an owner of an original equipped with the 426, the 1969 models are worth $132K on average.