A few weeks ago, I bought a new project 1962 Ford Galaxie. Here's the original post when I first got it home and unloaded it from the trailer. This weekend, I finally had the opportunity to wrench on the car for a bit. I dove right into disassembly and began to take out all of the old interior components.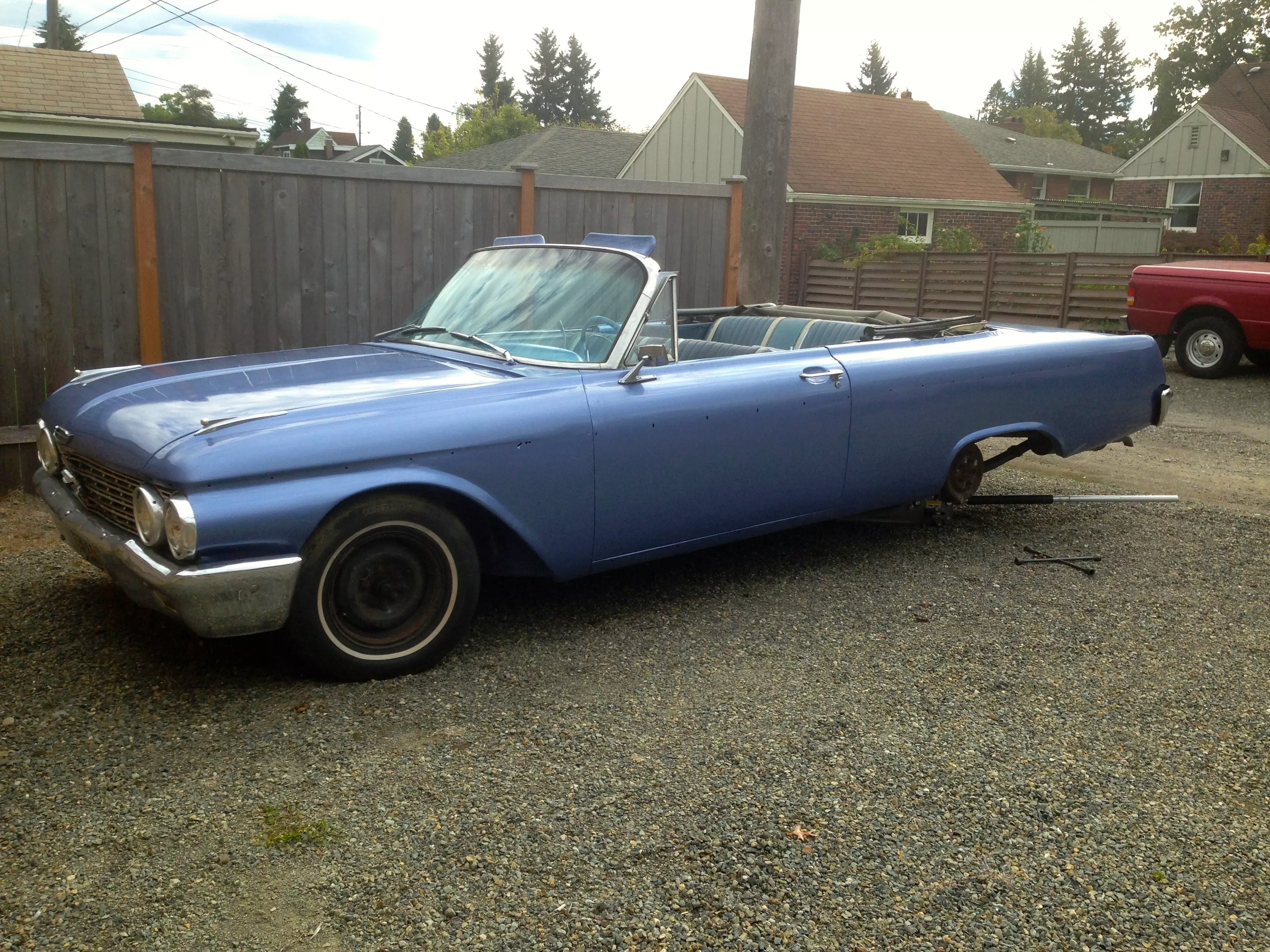 I pulled off the original hubcaps and took the wheels off so that I could sand the original wheels down and hit them with a fresh coat of new black paint.
The back seat of this old Galaxie was needing some major repair. These quarter panels, rear door panels, and rear seats don't really match the exterior of the car at all. I suspect the interior vinyl shown here is some variant of aqua. All of this will need to be removed.
Luckily for me, the car came with a lot of the original trim. Shown here are the quarter panel side trim, rocker panels, door trim, and window molding. I had to locate several pieces of trim from eBay to complete the trim-covered car, but this was a great start. I've begin refinishing the trim with 4 stage wet sanding starting at 250 grit, then 350, then 400, then 600. For the aluminum pieces (non-anodized) and the stainless trim, I'll hit it with a final polishing of Mothers Polish.
There was very minor surface rust, which was to be expected with a convertible this old. It was very minor.
In the back seat area on the floor, you can see the original color paint. It was called Medium Blue Metallic, or "Viking Blue" for short.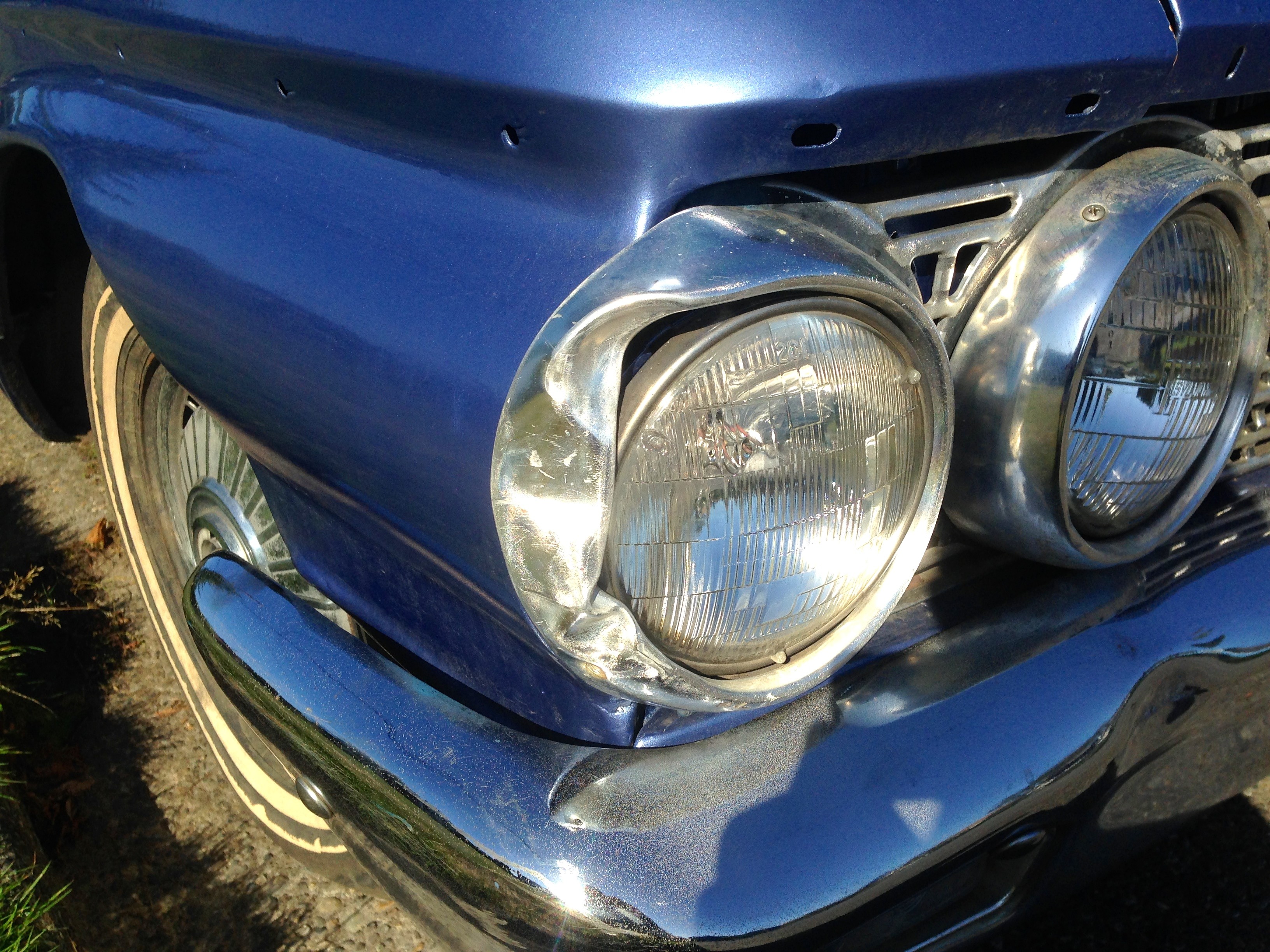 Both outer headlight bezels are dinged up pretty good, so I've bee searching eBay to see if any NOS parts show up. Both bumpers are a little dinged up too, and will need to be re-chromed. I spent several hours today trying to coax the rear bumper off but I gave up with 2 bolts let. Old bumper bolts have a tendency to be finicky, so I'll head to the store to get some penetrating lube to apply to the bolts to gain an advantage.
Here's a recap of day 1 of disassembling the car's interior components, including seats, carpet, door panels, rear door panels, quarter panels, all interior door and window hardware.
This 1962 Ford Galaxie is going to take some work to get it back in shape, but it's well on it's way!
I was finally able to pull the rear bumper off. It will be going to the shop for straightening and re-chroming.
After fighting with the front bumper, I was able to finally get it removed. I'm going to be bringing both bumpers and some of the trim pieces to Spokane for straightening and re-chroming of the bumpers. I bought an extra grille from Ebay, and I'm not sure which one will be easier to straighten so I'll be bringing them both with me to let the fabrication guys decide.
I've pretty much got everything disassembled at this point, so it's almost time to start bolting the new parts back on!