Having never been to England I have always wondered what our cousins from across the pond make of our love for classic hot rods. Evidence suggests they are just as passionate.
I was looking at a Classic Events and Drives map  and I came across the NSRA Hot Rod Supernationals, which had a huge range of hot rods and other classic car shows and events. Looks like the hot rod culture is vibrant in many parts of the world!
The event happened back in August in a place called Berkshire and it looks pretty epic with Hot Rods lined up as far as the eye can see.
Iconic and distinctive styles
When it comes to styles of hot rods there are some that particularly stand out for me. The exposed hood, colourful flamed paintwork or a classic pickup live long in the memory; especially those tastefully finished or with a unique twist. When it comes to favorite models, I always like to see a good Ford custom.
So when I was trawling through the pictures from the NSRA Hot Rod Supernationals, to see so many of these styles was like that first time you saw your dad's banger converted into an amazing 1930's Ford Pickup with a mat finish.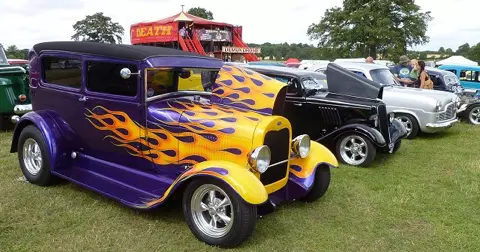 Speaking of Ford's, there were plenty on show at the event and the mat finish remains in vogue with our English cousins. We saw a great 1948 Oldsmobile 98 not too dissimilar to one we featured on here recently. It had a smoky mat black finish with a domineering chrome grill and wheels.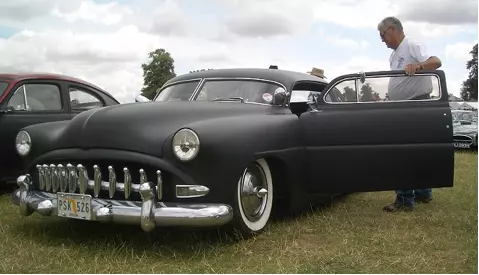 There was also a great looking Ford finished with yellow and purple flames in the iconic way that only works on hot rods.
A lowered Chevy that sat but centimetres from the floor looked as if it was snarling at you with an exposed engine and mat chrome finishes. That was a personal favourite that grabbed my attention as I looked through the images.
A proper event
It seems like this particular event is quite a popular one and certainly worth a visit. I just need to find the time to get over there and check it out properly. I've got to hand it to our cousins from across the pond, they certainly know how to put on a decent classic car and hot rod event. I look forward to seeing new styles and trends come from these hot rod enthusiasts!