North of Spokane, Washington I came across two abandoned vehicles out in the woods in the middle of nowhere. An early model Studebaker pickup truck, and a 55 Chevy. Here are some pictures that I took. There not exactly barn finds, but they are abondoned classics. Does anyone think these are worth anything? Here are some more pictures that I took of these two classics.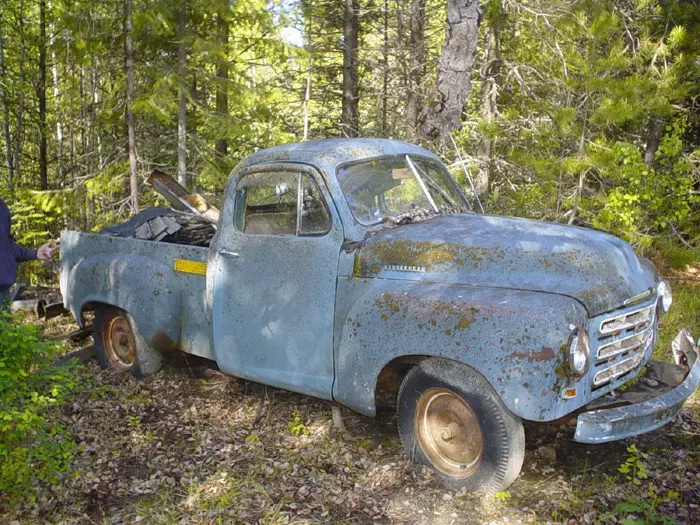 As you can see, this 55' Chevy looks to be fairly solid. It seems to me that you could get most of the parts you would need online and spend a couple of weekends sanding. For the amount of time it would take to get this car back on the road and looking good - it just might be worth it!
So, what do you think? Are these worth the time and effort that would be needed to get them restored? Or do you think they are already too far gone or not rare enough to try to mess with?