The internet has become the easiest and most common way to sell a classic car. But before you create your car sale ad, there are a few things you should know. You will have a much easier time if you include lots of photos, write a detailed description, use online writing and editing tools, avoid cliches, and keep things honest. Here are five ways to write a great classic car sale ad.
Include lots of pictures
A picture paints a thousand words. Take lots of good quality photos of your classic car, including the interior, and preferably from multiple angles. The more photos you provide, and the higher quality they are, the more appealing your ad will be. If you don't provide any photos, people will assume you're hiding something. You've probably clicked away from a few classic car sale ads because there were no pictures, or the pictures were blurry. It's just a bad sign, a red flag that something is wrong. Pictures from the view of the driver's seat help, and if you really want to make your ad stand out, shoot a quick video. A funny video featuring you showing off the features of your vehicle can be a fun way to make your ad stand out and get lots of views.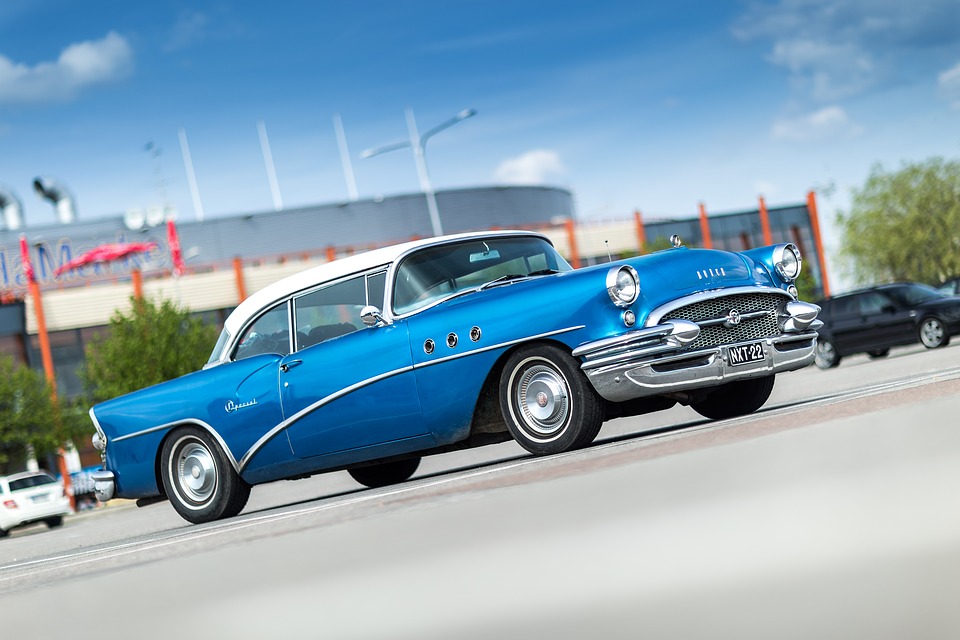 Details are important
"The more detailed your ad is, the less time you will waste answering questions later. You'll also find yourself receiving more inquiries because a detailed description makes your ad appear very trustworthy, and worth people's time," advises Victoria Howell, writer at PaperFellows. Begin with basic information, including the vehicle's make, model, color, body style, and mileage. Leaving off the car's mileage makes your ad seem suspect, and people will assume the worst. Describe where the car was purchased and driven primarily. The reason for this is that different climates can effect a car's condition. Go over the car's features in detail, give the potential buyer a good idea of what they are getting into. Don't forget to include your contact information and your asking price.
Use online writing and editing tools
The better and clearer your writing is, the more effective your ad will be. Writing doesn't come easily to everyone, so don't be afraid to get some help from the professionals. Here are some good resources to get you started:
1) State of Writing and Studydemic - These are grammar resources you can use to make sure your ad doesn't contain any grammatical errors.
2) Assignment Help and Academized - These are editing tools, recommended by Academized review, you can use to check over your ad for typos and other mistakes.
3) Via Writing and Lets Go and Learn - Check out these useful writing guides for tips and suggestions on how to improve your car sale ad. Even good writers can benefit from some extra guidance now and then.
4) BoomEssays and EssayRoo - These are online proofreading tools, suggested by SimpleGrad, you can access to make sure your ad is polished and free of errors.
5) Academadvisor and My Writing Way - Check out these writing blogs for ideas and advice on how to improve your car sale ad. You'll find posts by people who have been in your position before.
Don't use cliches and minimize abbreviations
Try not to use a lot of abbreviations, people can lose track of what they stand for and get confused, and then they might click away from your ad. Clarity is important when you're trying to sell a classic car, and you don't want to be wasting time answering questions unnecessarily. Don't use cliches, and that includes the "this car was only driven by a little old lady to the supermarket," one; nobody believes those.
Honesty is the best policy
People will want to know why you're selling the car, it's one of the most commonly asked questions. It's best to be honest about your reasons, and about the condition the car is in. After all, the buyer will find out the truth when they come to check out the car in person. If there is damage such as scratches or dents, note them in your ad. When it comes to classic cars these details are quite important, and can often be a dealbreaker. You gain nothing by misrepresenting the condition the vehicle is in. All you do is waste your, and the potential buyer's, time. You may also want to include the car's VIN (vehicle identification number.)
Conclusion
Creating an effective classic car sale ad doesn't have to be difficult. Just remember to include lots of photos, write a detailed description, use online writing and editing tools, avoid cliches, and keep things honest. Follow these five tips to write a great classic car sale ad.
Grace Carter is a writer at Assignment Writing Service and Big Assignments, where she teaches writing, self-editing and proofreading skills. Also, Grace is a tutor at OXEssays writing service.