Road Runners have a special place in the heart of many classic Mopar enthusiasts. This 1970 Plymouth Road Runner is a shining example of what a tastefully resto-modded muscle car can look like. Perfect paint? Check. Timeless wheels? Check. Aggressive stance? Bingo.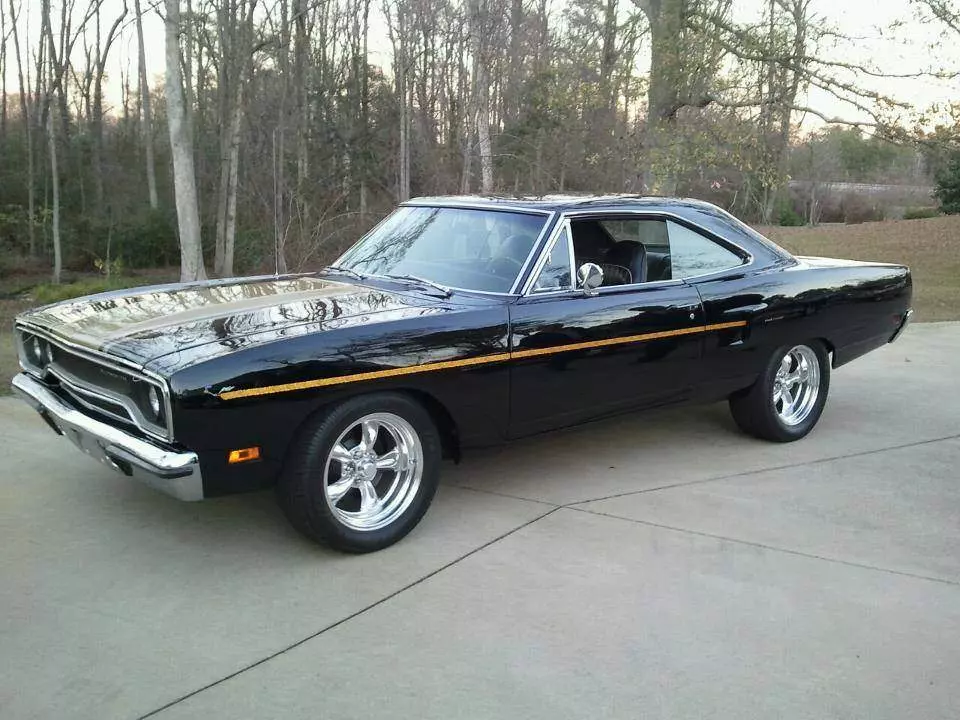 1970 Plymouth Road Runner is an American Classic
The owner of this particular Plymouth opted to go with the tried and true American Racing Torq Thrust IIs, a really popular choice for enthusiasts of many classic car styles. The gloss black with the yellow stripe down the side, combined with the hard-to-see racing stripe down the center make this resto-mod one of a kind.
Plymouth Road Runner History
As legend has it, Plymouth bought the rights to the "Road Runner" name from Disney for $50K. The idea was that the Road Runner would be more of an inexpensive muscle car option compared to the GTX, their high priced model. The model was first introduced in 1968, and the '69 model remained almost unchanged. The 1970 model, as seen in this beautiful example in the photo above, had a new design to both the front and rear.
Not Quite a Superbird
While the Road Runner enjoyed a solid reception in the mid level muscle car market, it hasn't received the same amount of lust from avid muscle car collectors as it's big brother, the Plymouth Superbird. Most Road Runners came from the factory with the standard 383 (6.8L) V8,  rated at 335 hp. Not bad. But, the Superbird came with the legendary 426 HEMI as the most popular engine choice. Some were offered with the 440 Super Cammando. Road Runners actually did come these high performance engines but they are much harder to find these days.
Did you drive a Road Runner back in the day? Are you a current owner now? Drop us a line in the comments or submit your story!