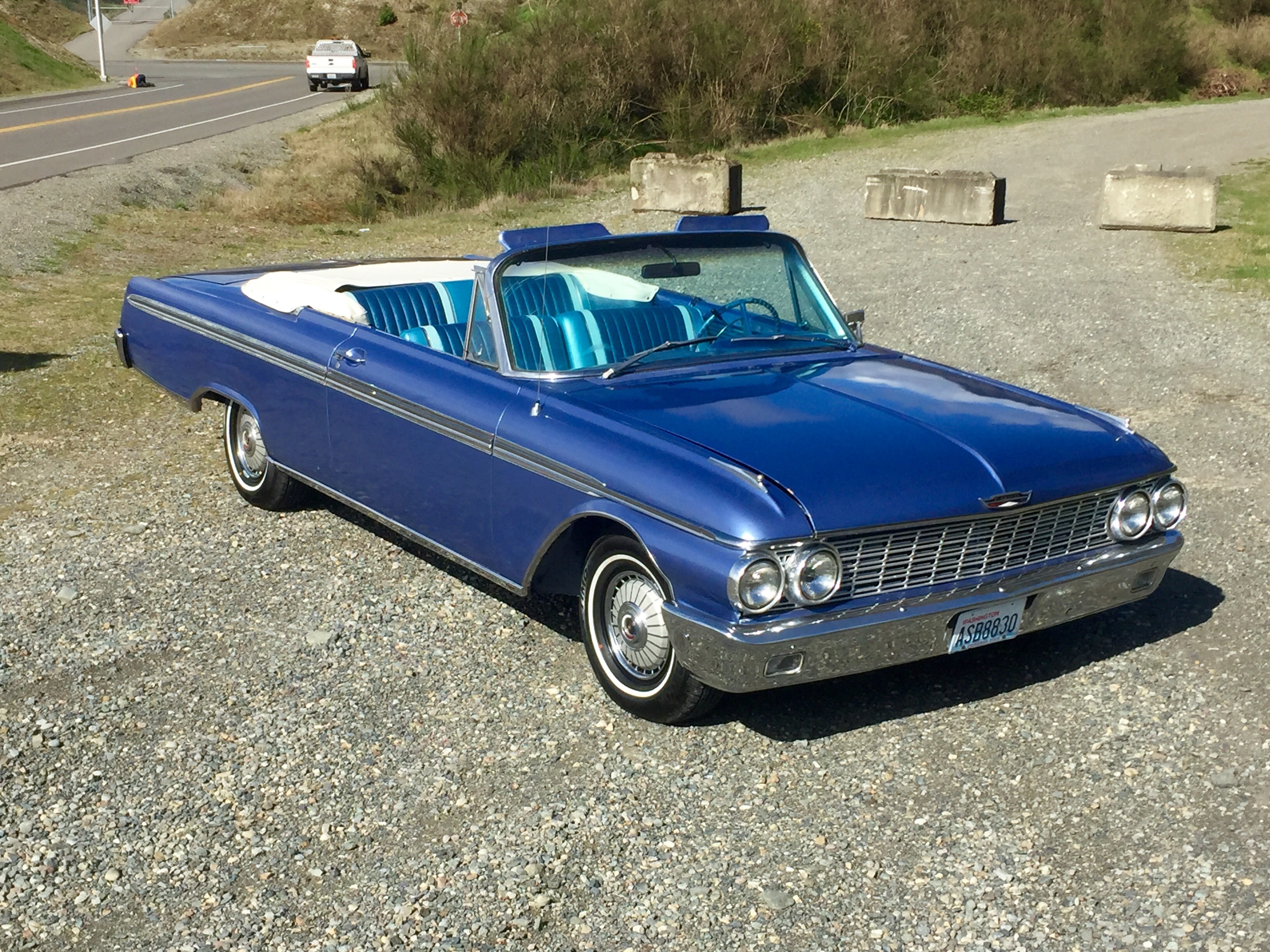 You don't see these too often, but man are they sweet. This Galaxie has similar lines to a '62 Impala, and they typically sell for half the price (though don't expect that to be the case for much longer). It has the original matching-numbers 352 FE big block engine and original Cruise-o-Matic auto transmission. The engine runs smooth and the car drives down the road really nicely. The restoration of this car includes:
- new interior (carpet, seats, seat belts, door panels, window cranks, sill plates)
- new convertible top
- new rear bumper
- new tires
- new plugs, wires, cap
- convertible boot
These Galaxie convertibles are getting harder to find and their value is just starting to increase. I expect to see their values rise over the next decade as they become a first-tier choice for restoration.