This Nash has tons of potential, as a hot rod custom or to restore to it's former glory.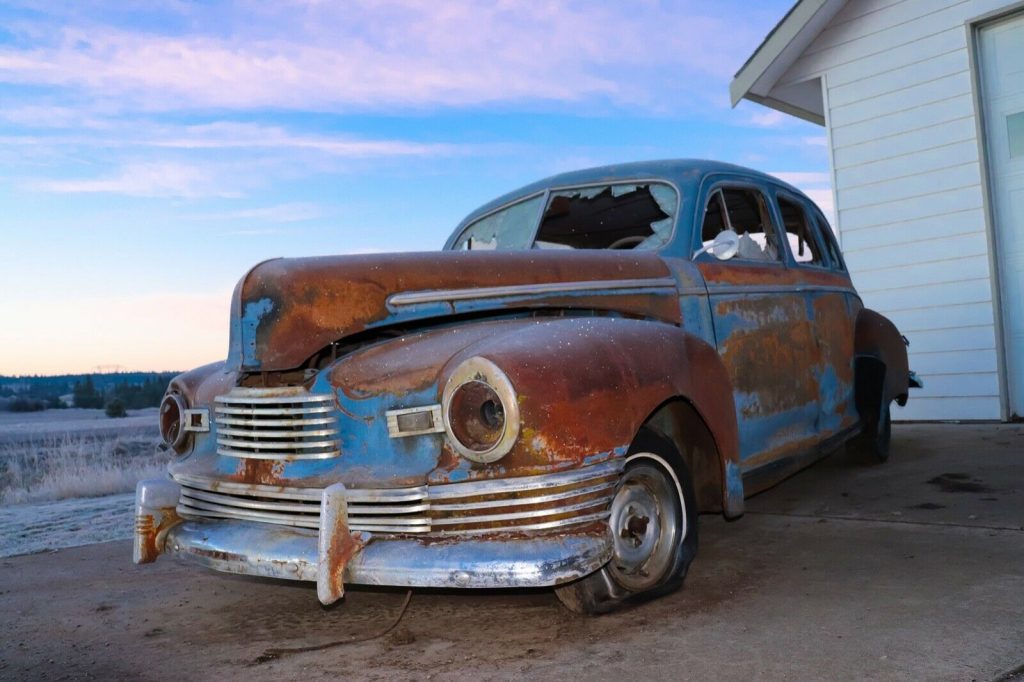 These uni-body Nash's were called "600" because they went 600 miles on a single tank of gas, thanks to the 30 mpg, flat head 6 cylinder, which is intact in this car, though it hasn't been started. The body has some awesome patina, though there are plenty of bumps and bruises that have accumulated over the years. All major components are here, including drive-train, and even all interior parts, which include the rare rear "fold flat' seat that actually converts into a bed. This is unique to the Nash 600. This car has sat for the last 30+ years and is now ready for it's next owner. Car is sold with a clean and clear Washington title. Shipping this car will be the responsibility of the buyer. The vehicle is located at 99021.
I was going to chop and lower the car, and make a custom out of it but I have too many other projects. Here is a photoshop I did of a stock 46 Nash, modified to look like what I wanted to do to this one. It really shows the potential of this car as a custom, if that is the direction you want to take it.
Asking $1500 or best offer. Email nick@classicnation.com
Please let me know if you have any questions at all.