Classic cars have a special place in every petrolhead's heart. But that does not mean all classic cars are good, or even cool. It's easy to associate any vintage car with coolness because of nostalgia, but that's just wrong.
Think of the Morris Marina for example, would you say that car defines cool? How about the 60s' Corolla, a popular car for sure, but not exactly a cool car. In this post we'll be looking at 10 classic cars that define cool, and also explain what the meaning of 'cool' means when it comes to cars.
The great thing about classic cars is that you can see them anywhere in the world. You can see classic cars in Ottawa, Amsterdam, Beijing, Tokyo and so on. This goes to show how appealing vintage cars are.
Anyway, let's take a look at some classic cars that define cool.
Jaguar E-Type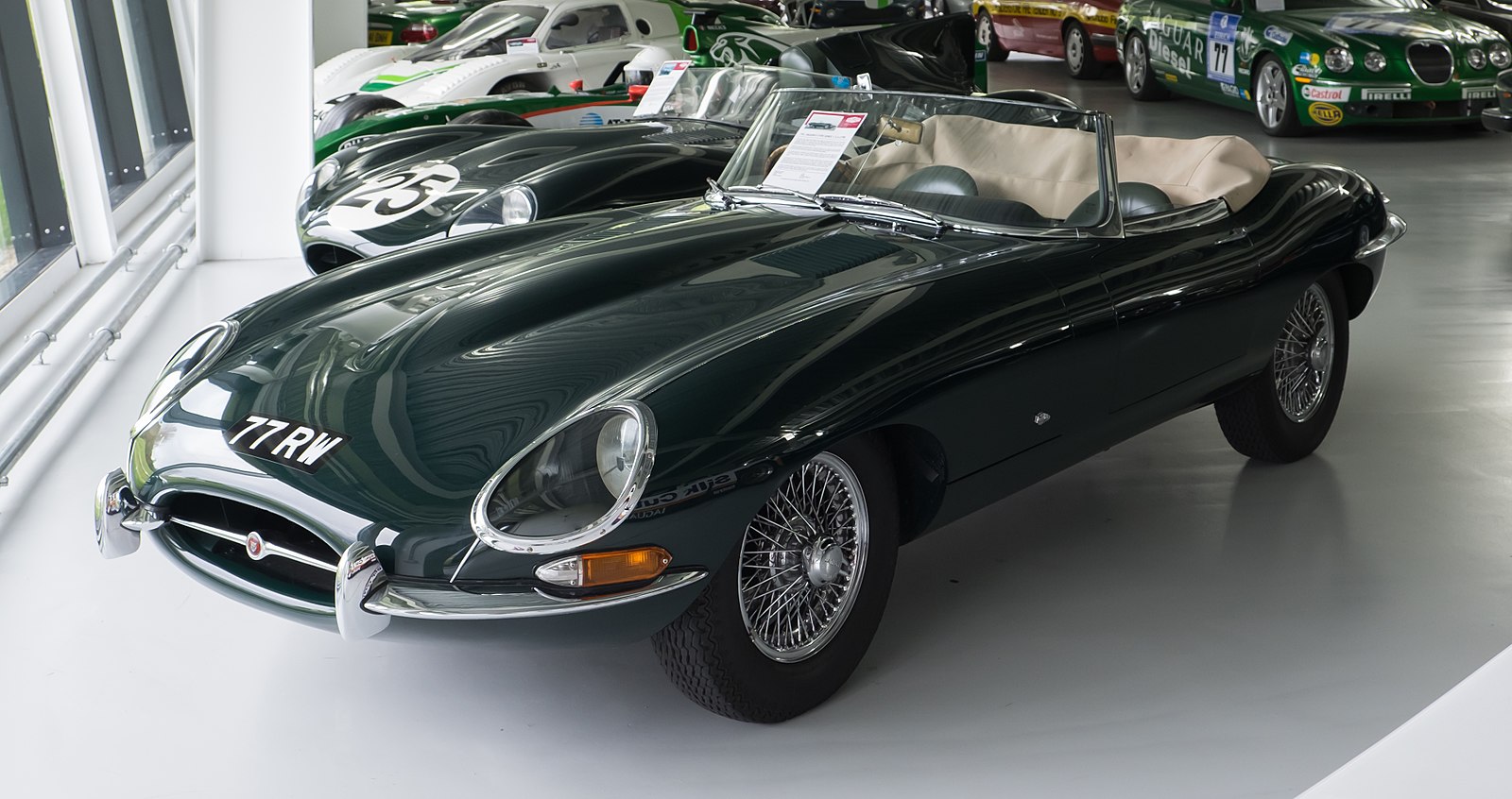 The Jaguar E-Type is not only a classic car that defines the term 'cool', but it's also one of the most beautiful cars ever made. And you don't have to take our word for it, since Enzo Ferrari called it "the most beautiful car ever made".
Why is the E-Type such an icon? Well part of that can be attributed to its gorgeous looks, and part of it with its driving character. Under that long hood was a six-cylinder engine which could propel the car to a claimed top speed of 150 mph.
Chevrolet Corvette
The Corvette is one of the world's most successful muscle cars, seeing as it is still in production. Modern Corvettes are big, beautiful cars with thumping great V8s in them. But you'll be surprised to know that the same has been true for many decades.
The second generation Corvette is perhaps the most iconic, with a design that still looks good today. Of course, it might not be that great to drive but few cars from the 60s are. And you'll be surprised at how affordable these classic Corvettes are compared of course to European classics of the same era.
Lamborghini Miura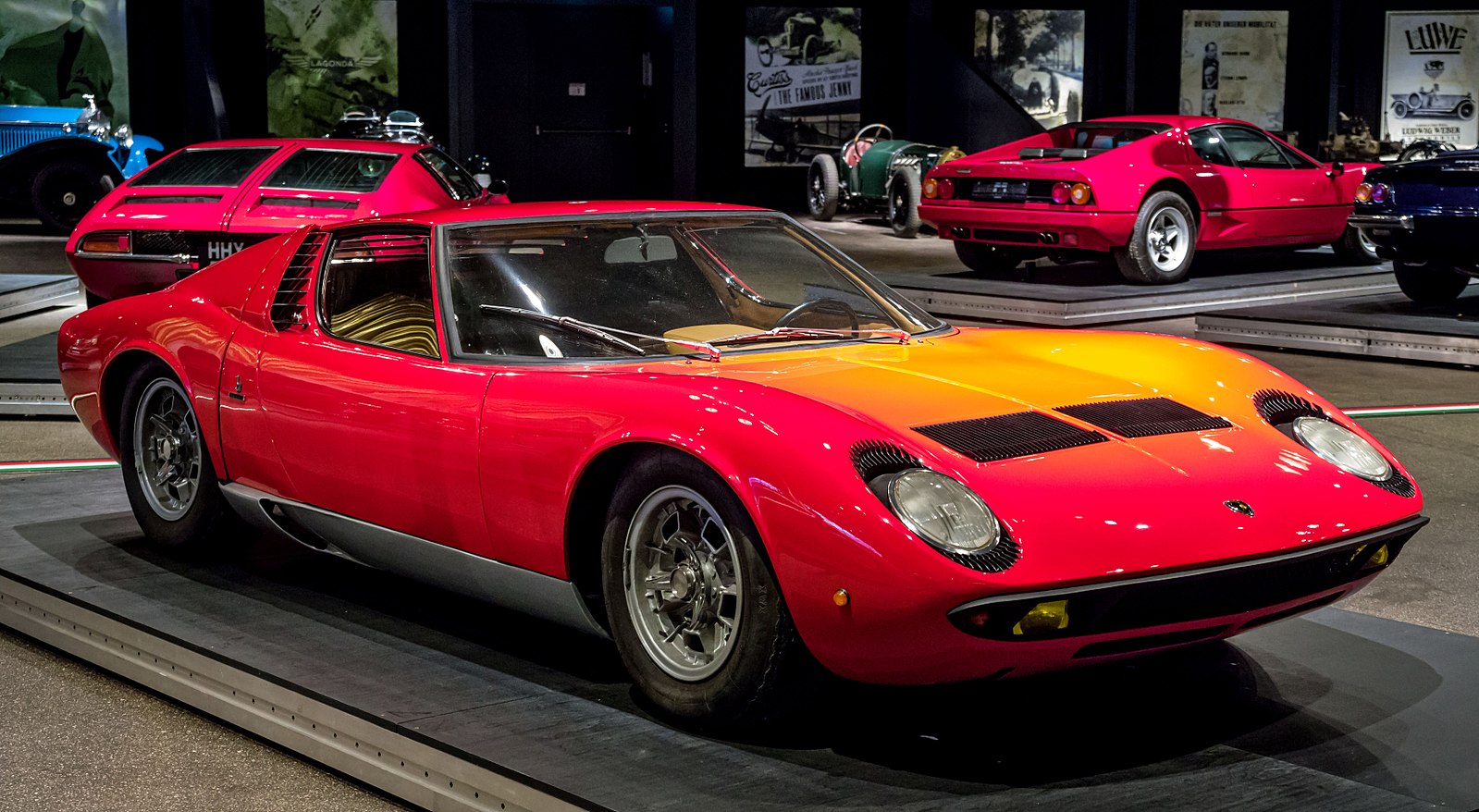 You can look at the Miura from any angle and it'll look fantastic. Created by Lamborghini to challenge Ferrari as the best Italian supercar maker, the Miura debuted in 1966 with a great big V12 in its back (it's mid-engined).
Its gorgeous looks combined with the roaring sound from its legendary V12 engine have cemented the Miura's place in automotive history. To this day, Lamborghini makes beautiful cars but none of them come close to looking as good as the original Miura.
Porsche 911
The Porsche 911 is an odd-ball of a sports car. It was built on basically the same blueprint as the Volkswagen Beetle (the people's car). Engine in the back and power sent to the rear wheels. That's certainly a unique recipe for a sports car, but vintage 911s remain one of the most 'honest' driving experiences you'll come across.

Since the 911 isn't a supercar or a limited production vehicle, you can find plenty of vintage models for sale, some even in mint condition.
Mercedes 300SL Gullwing
The 300SL Gullwing was the fastest production car of its time, and one of the first sports cars of the post-war era. The car featured direct fuel injection, certainly a head-scratching piece of technology at that time. What's more, it could hit 160 miles-per-hour in the right conditions.
But none of that is really what the 300SL is known for. No, what it's known for is what happens when you open one of its beautifully crafted doors, or gullwing doors as they're affectionately known.
Ferrari 250 GTO
Only 39 of these beautiful race cars were made, and that's the reason why they're so ridiculously expensive in auctions. But to be honest, the 250 GTO is worth every penny you'll spend on acquiring one these days.
It's an authentic throwback to the savage race cars of the 60s, albeit one which will set you back tens of millions of dollars. Of course, only the very privileged can drive or even see one of these in this day and age.
BMW 3.0 CSL
The BMW 3.0 CSL was a very important car for the Bavarian automaker. It housed BMW's first 4-valve 6-cylinder engine and an early anti-lock braking system. It also helped BMW establish a performance-oriented image in the United States, by winning the 12 Hours of Sebring and Daytona.
Acura NSX
The Acura NSX might look unassuming to most people, but that's part of its charm. It was created by Honda as an everyday supercar. So while its sonorous V6 could redline to 8000RPM, you could also use it every day to get the groceries. The car also had excellent handling characteristics, but then why wouldn't it. Racing legend Ayrton Senna was actively involved in the development of this sleeper classic.
Shelby Cobra GT350
The Cobra GT350 comes with the Shelby name attached to it, so obviously it's a cool car. More than that, it was a legitimate racing car in its time. With a Ford V8 that had been generously tinkered by Carol Shelby, the car was one of the fastest in its time.
Start up a Shelby Cobra and you'll be greeted with all sorts of vibrations and a soundtrack that's sure to give you an adrenaline rush.
Dodge Viper GTS
The Dodge Viper GTS is an outrageous sports car. With an 8.3 litre V10 engine under its enormous hood, the Viper made 450 horsepower without any traction control or anti-lock braking system to aid those brave enough to helm this beast of a car.
Enthusiasts seeking a raw and visceral driving experience should definitely sample the GTS, but with the utmost care. This car isn't known to be very friendly to inexperienced drivers, and even seasoned drivers find it daunting at the limit.